October 1 marks the 150th Anniversary of the Bodie Island Lighthouse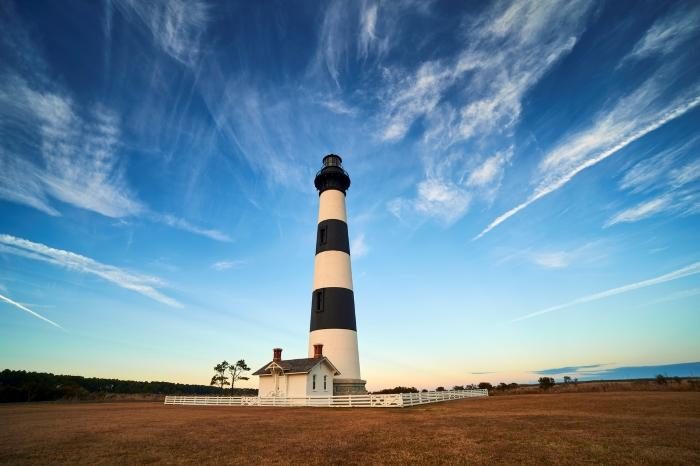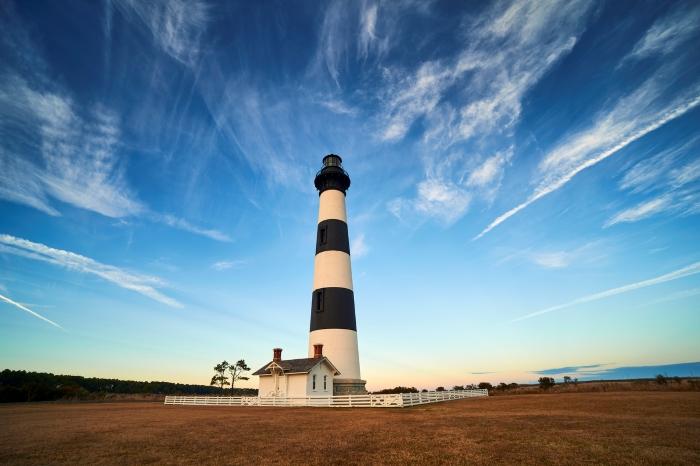 The Bodie Island Lighthouse celebrated a milestone on Saturday, as the distinctive black-and-white striped tower was first lit on October 1, 1872, or exactly 150 years ago.
"Today is the Day!" said John M. Havel of the Outer Banks Lighthouse Society in an online statement. "Standing 167 feet and 8 inches tall, from the tip of its copper pinnacle (lightning rod) to ground level, and possessing one of only ten working original first-order Fresnel lens in the entire U.S., this beloved and enduring historic monument has been open for the public to enjoy and climb since 2013."
The current lighthouse, (which is one of only a handful of brick tower lighthouses that still stand in the United States), is actually the third lighthouse to guard the shoreline bordering Bodie Island.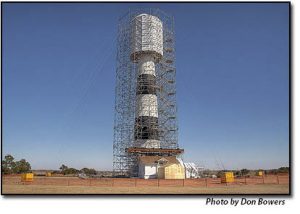 The first structure was built in 1847 and then abandoned in 1859 due to a poor foundation, while the second, built in 1859, was destroyed in 1861 by retreating Confederate troops who feared it would be utilized by Union troops during the Civil War.
The third and final tower was built to be much taller and tougher than its predecessors. A 15-acre site was acquired for the lighthouse, (which was located north of the former lighthouse and on the opposite side of Oregon Inlet), and the "new" design utilized a similar foundation and plan that had been recently used at the Cape Hatteras Lighthouse in Buxton.
The light was electrified in 1932, phasing out the need for on-site lighthouse keepers, and eventually, the light station property was transferred to the National Park Service in 1953.
The keepers' duplex has since undergone two historic restorations, the last having been completed in May 1992, and the building now serves as a ranger office and visitor center for the Cape Hatteras National Seashore.
The most recent restoration of the lighthouse itself, which was initiated in 2009 and completed in 2013, opened the interior of the lighthouse to climbers after years of unuse, and the tower remains open seasonally for public tours today.
Still a functioning navigational aid, and also listed on the National Register of Historic Places, the Bodie Island Lighthouse is considered a historic treasure, both internationally and in local lighthouse-fan circles.
A 150th Anniversary Celebration of the Bodie Island Lighthouse, which was scheduled for October 1 but canceled due to Hurricane Ian, is still in the works, and a new date and time for the event will be announced in the coming weeks.