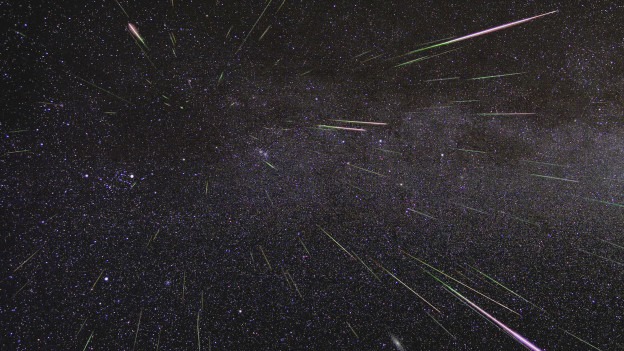 One of the biggest shows of the year for sky watchers, the Geminid Meteor shower, will peak on December 13-14, 2022.
During peak activity and perfect weather conditions, the Geminids produce approximately 100-150 meteors per hour, which can be visible by the naked eye.
Per an update from NASA, viewing conditions may be more difficult in 2022, as a waning gibbous moon will make it harder to view most of the shower, resulting in only 30-40 visible meteors per hour in the Northern Hemisphere, depending on sky conditions.
However, due to the brightness of the Geminids, (and the naturally dark off-season conditions of Hatteras and Ocracoke Islands), it should still be a great show.
The Geminids are active for most of the month, (from late November through December 24), and a second major shower – the Ursids – will also be prevalent later in the year.
This low-key meteor shower will peak on December 22 at 5:00 a.m., although the Ursids are active from December 13 through December 24. The hourly rate of Ursids is lower than the Geminid meteor shower, and ranges around 5-10 meteors per hour.
For more information on December's night sky highlights, click here.