Outer Banks feature film "Call Sign Romeo" announces 4th of July video-on-demand Release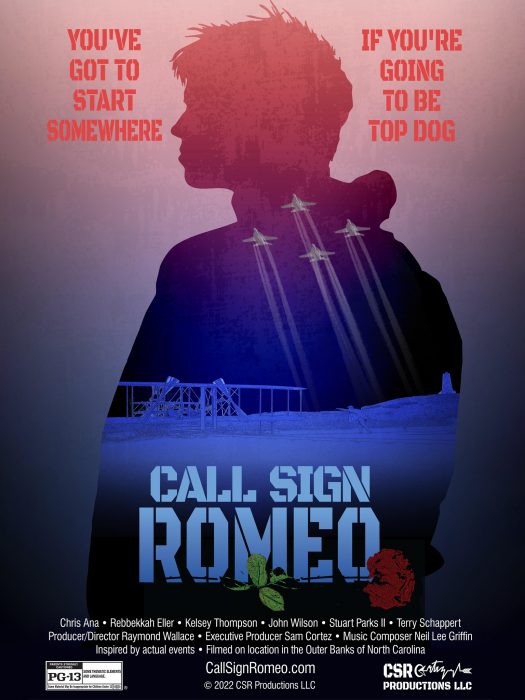 The Outer Banks-made, inspirational family drama Call Sign Romeo has entered into a video-on-demand distribution agreement with Freestyle Digital Media, the digital film distribution division of Los Angeles-based Allen Media Group, owned and founded by Byron Allen. The feature film will be available to rent/own on all digital HD internet, cable, and satellite platforms starting on July 4, 2023, through Freestyle Digital Media.
Call Sign Romeo played theatrically in the Outer Banks in the summer of 2022.  The story is like Creed meets Top Gun, as high school wrestler Chris Torres pursues his dream to attend the U.S. Naval Academy and fly jets. The film was shot on location in the beautiful Outer Banks of North Carolina, highlighting the scenery and attractions of the region. Inspired by real events, the movie provides powerful messaging, including perseverance, anti-bullying, girl power, and teamwork. With a rocking soundtrack and authentic wrestling action, it's an inspiring movie the whole family will enjoy. The film is rated PG-13 for some thematic elements and language.
"We're excited to work with Freestyle Digital Media on the broad release of Call Sign Romeo," said filmmakers Sam Cortez and Raymond Wallace. "Filmed locally in the Outer Banks, this uplifting slice of Americana is perfect for the 4th of July holiday. Now through Freestyle's distribution network, Call Sign Romeo can be enjoyed by anybody with access to digital media platforms such as iTunes / Apple TV, Amazon, Google Play, and numerous others."
For further information go to callsignromeo.com.