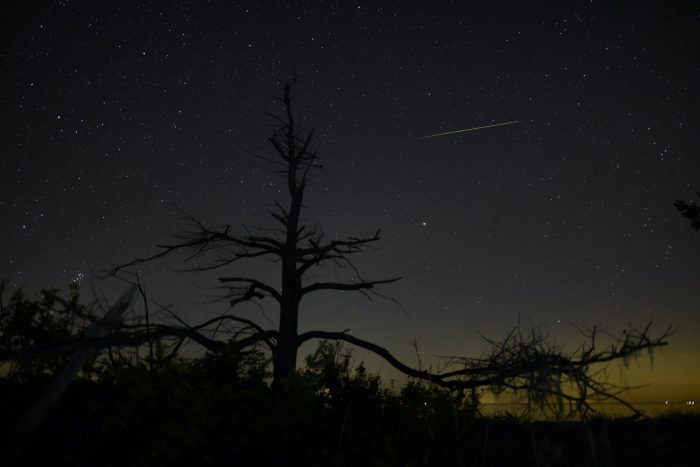 The roughly month-long Perseid Meteor Shower is on the verge of reaching its peak, and Hatteras Island and Ocracoke Island visitors should have prime seats for the annual show.
Known as one of the most popular meteor showers for expert and amateur astronomers alike, the summertime Perseid Meteor Shower can produce up to 60 meteors per hour during the peak timeframe, and some years, can even produce up to 100 meteors per hour or more.
The Perseid meteor shower occurs every year from about July 23 to August 22, but reaches the peak timeframe from the early morning hours (around 4:00 a.m.) on August 11 until dawn on August 13.
"2021 is an excellent year for this shower… No matter where you live worldwide, the 2021 Perseid meteor shower will probably produce the greatest number of meteors on the mornings of August 11, 12, and 13," stated an update from https://earthsky.org/. "On the peak mornings in 2021 – in the early morning hours, when the most meteors will be flying – there'll be no moon to ruin on the show."
Locally, the Eastern N.C. forecast calls for clear or partly cloudy skies through Friday, August 13, so viewing conditions along the Outer Banks shoreline should be exceptional.
For more information on the Perseid Meteor Shower, as well as other night sky highlights for August, click here.