Portsmouth recognized as Port of Middle Passage Route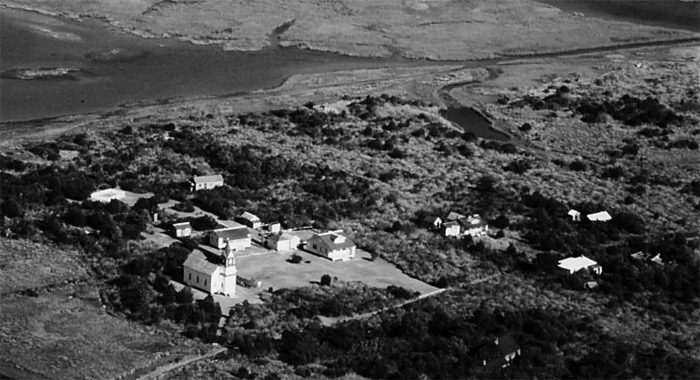 The historic Portsmouth Village at Cape Lookout National Seashore is being recognized this weekend by the Middle Passage Ceremonies and Port Markers Project as a documented arrival location of Africans in the 18th Century.
The dedication ceremony is free for the public and will take place at Shell Point, across from the Harkers Island Visitor Center, at 11 a.m. Saturday.
From the 16th to the 19th centuries, merchants transported around 12 million Africans across the Atlantic as human property. The most common routes formed what is now known as the "Triangle Trade," connecting Europe, Africa and the Americas, according to the National Park Service.
From 1560 to 1850, about 4.8 million enslaved people were transported to Brazil, 4.7 million to the Caribbean, and at least 388,000, or 4% of those who survived the Middle Passage, arrived in North America. Between 1700 and 1808, the most active years of the international slave trade, merchants transported around 40% of enslaved Africans in British and American ships.
The Middle Passage lasted roughly 80 days on ships ranging from small schooners to massive, purpose-built slave ships. Ship crews packed humans together on or below decks without space to sit up or move around. Without ventilation or sufficient water, about 15% grew sick and died. In addition to the physical violations enslaved people suffered, they were ripped away from their families, homelands, social positions, and languages.
Documentation shows at least 258 captive Africans disembarked at Ocracoke Inlet/Portsmouth Island in 1759. Records show at least 343 more captive Africans passed through the inlet and were sold into slavery at ports such as Bath, Edenton and New Bern.
The vessel, Hannah, arrived at Portsmouth, England, on Feb. 22, 1759. It cleared that port and went to Sierra Leone. It then left Sierra Leone, headed for Charleston, South Carolina, after 301 captive Africans embarked. While at sea, the ship ran into some trouble and the voyage was delayed while the crew brought it into Ocracoke for a supply of provisions. There, the crew of the Hannah was able to secure provisions to sustain themselves and unload people. The Hannah then continued its journey to Charleston after the delay.
The nonprofit Middle Passage Ceremonies and Port Markers Project was established in 2011 to honor the 2 million captive Africans who perished during the transatlantic crossing known as the Middle Passage and the 10 million who survived to build the Americas.
For more information, visit the Middle Passage Ceremonies and Port Markers Project website or the Cape Lookout National Seashore website.