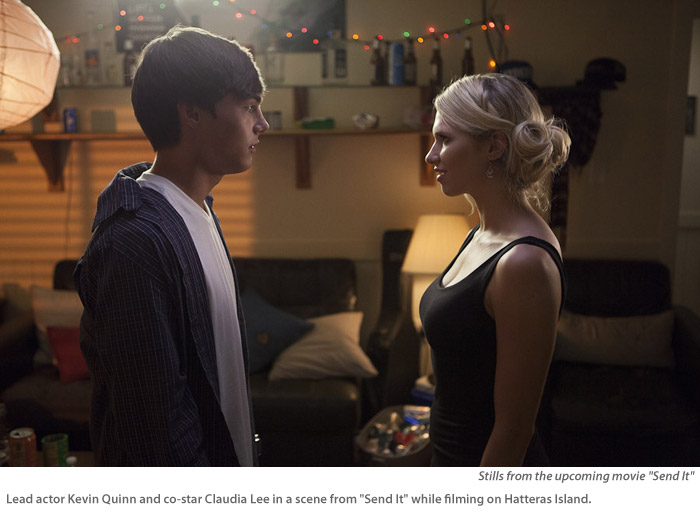 A new movie that was filmed in 2018 on Hatteras Island will make its big premiere on Tuesday night at REAL Watersports in Waves, with a premiere party and a red carpet event leading up to the outdoor showing.
The movie is called "Send It," and it's a boy-meets-girl love story with Hatteras Island's kiteboarding scene serving as the backdrop. The movie takes place during the Wind Voyager Triple-S Invitational kiteboarding tournament, (which is currently underway this week), and Hatteras Island has a starring role throughout the film.
Stars from the movie will be on the red carpet to meet and greet with the public, which includes Disney star Kevin Quinn from the television series "Bunk'd," co-star Claudia Lee, who has appeared in the TV series "Famous in Love," "Girl Meets World" and "Hart of Dixie," and 20+ year veteran actor Patrick Fabian, who is most recently known for his role as Howard Hamlin in the series "Better Call Saul."
Michael Jai White, (famed for the 1997 film "Spawn"), and Denise Richards also star in the film.
The premiere party starts at 6 p.m., the red carpet event is at 7 p.m., and the movie starts at dark on the back deck of REAL on an outdoor screen. This will be the first public showing of the film, and the exact release date and medium are still being determined.
All events related to the premiere are free and open to the public. The movie is rated PG-13.