Shuck Hatteras Oyster Festival is returning for its second year on December 15-16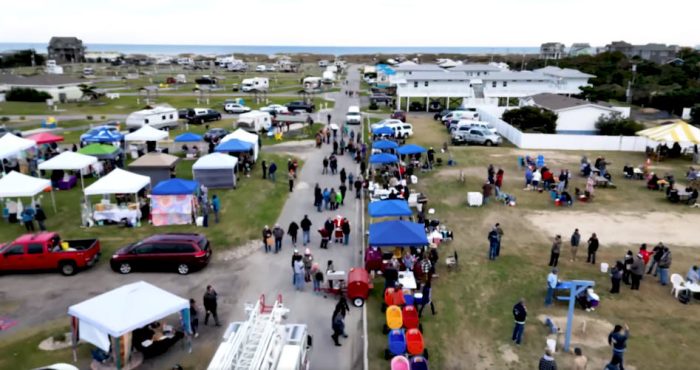 The grand success of the first-ever Shuck Hatteras Oyster Festival – held in mid-December 2022 – was somewhat surprising. Featuring two days of music, food, art, and entertainment, the event attracted an estimated 500 attendees during a time of year when the island is typically dormant.
As a result of the first festival's community support, as well as local demand, event organizers are doing it again in 2023.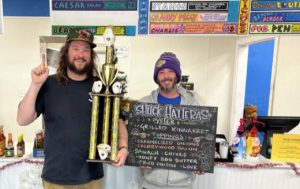 "I was very impressed with the response and positive feedback from last year's inaugural event, especially with having only one month to organize everything," said Shuck Hatteras organizer, Barry Wells. "However, I think when I created the idea, I always envisioned manifesting it into a new yearly tradition for Hatteras Island, and all of the Outer Banks, really."
"This one is for all the in-season hardworking locals to kick back and enjoy… And whoever else wants to join the circus, so be it," he added. "Come one, come all!"
This year, the festivities kick off on Friday, December 15, at the Cape Hatteras/Outer Banks KOA Resort, with a "Shuck Off" opening party from 5:00 p.m. to 8:00 p.m. The party is presented by Kinnakeet Oysters and will feature live music by the band Hot Sauce.
The activity heats up at the sprawling Rodanthe site on Saturday, December 16, starting at noon with live music and a Merry Muse Market featuring local art vendors, which is free and open to the public all day long.
An Oyster Cook-Off Challenge will run from 1:30 p.m. to 3:30 p.m., which was one of the highlights of last year's festival.
In 2022, Sam Garrity of Waves Market & Deli took home the grand $250 cash prize for Best Tasting Oyster, while the People's Choice Award went to the Inn on Pamlico Sound, and the Most Creative Oyster went to independent chef Matt Royal.
Competitors for this year's Oyster Cook-Off Challenge are still being accepted, and interested local restaurants, businesses, and individual chefs can sign up online. There is a $25 registration fee, and the winner will receive a hefty cash prize, a custom trophy, and bragging rights that will last until the next Shuck Hatteras Oyster Festival in 2024.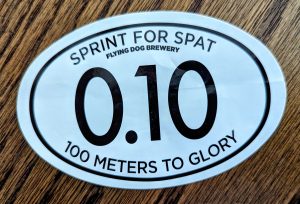 On Saturday afternoon, the festival will also feature a brand new addition for 2023, the first-ever "Sprint for Spat" race, hosted by the recently launched running/athletic organization, the Barrier Island Group (BIG).
During the "Sprint for Spat -100 Meters to Glory" – which is a 328-foot adult Fun Run – participants will run, walk, dash, or dance from the starting line to the turnaround point, down an oyster shooter consisting of vodka, an oyster, and hot sauce, and then return to the finish line.
The crowd will cheer on the participants, and the best shuffler will naturally receive a big award. All registered participants will also receive a cool T-shirt and the 000.10K decal as undeniable proof of their tremendous athletic achievement.
The main event – the all-you-can-eat Oyster Roast – kicks off at 3:00 p.m.
While the overall festival is free and open to the public, tickets can be purchased for the Oyster Roast portion of the festivities in advance for $30, or on-site on the day of the event for $40.
Pre-sale tickets are now available on Hatteras Island at select festival sponsors, which include:
Beach Pharmacy in Avon & Hatteras Village
Inn on Pamlico Sound in Buxton
Waves Coffee in Rodanthe
KOA Resort in Rodanthe
Jack Brown's in Kill Devil Hills
Online via VENMO @SeaSharpMusic
All proceeds from the ticket sales will benefit the local Chicamacomico Life-Saving Station and Historic Site in Rodanthe.
During all of this Saturday activity, live music will be playing throughout the day and night, thanks to a long roster of bands that are scheduled to attend, including Zack Mexico, Howell & Caswell, Anchor Blazer, The Carolina Sweaters, Hot Sauce, and Loose Wheel.
Additional details are expected to trickle in as the festival draws near, and attendees can keep an eye on the event's Facebook page for updates.
In the meantime, visitors and locals can look forward to a new opportunity to celebrate during the otherwise sleepy winter season this year, and hopefully for many more years to come.