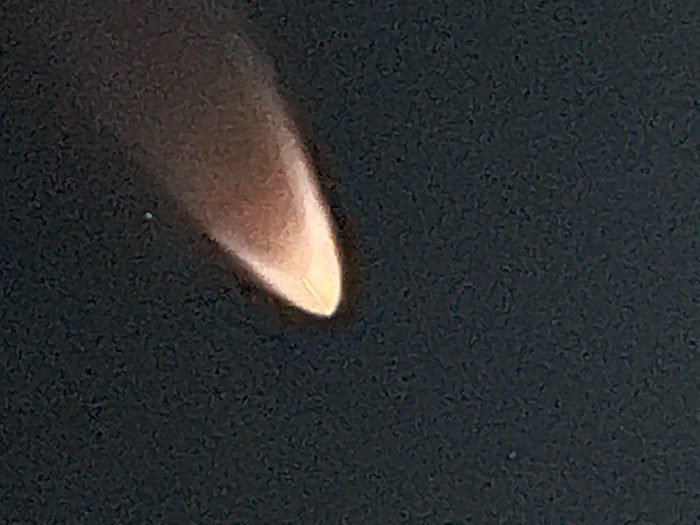 SpaceX successfully launched its first batch of Starlink satellites for September 2022 from Cape Canaveral on Sunday evening, September 4, and the meteor-like sight was visible from multiple vantage points along Hatteras Island.
The mission was considered a milestone, as it marked the 40th mission of the year for the aerospace company, and set a new record for the number of rockets launched in a year's timeframe.
Sunday's Starlink 4-20 mission launched a Falcon 9 rocket carrying 51 Starlink satellites to low-earth orbit, and ferried a Spaceflight Inc. Sherpa-LTC to space, according to earthsky.org. After liftoff, the Falcon 9 first stage returned to earth, landing on the drone ship "Just Read the Instructions."
The official live stream video of the September 5 launch is still available on SpaceX's YouTube channel, while locally, residents and visitors who happened to be looking outside around 10:00 p.m. on Sunday were treated to the nightime show. (Rocket launches from Cape Canaveral tend to be somewhat visible from the Outer Banks, depending on weather conditions and cloud coverage.)
The second Starlink launch in September 2022 will also be based in Florida, and is scheduled for September 10. More information on upcoming and past launches by SpaceX can be found online at https://www.spacex.com/launches/.