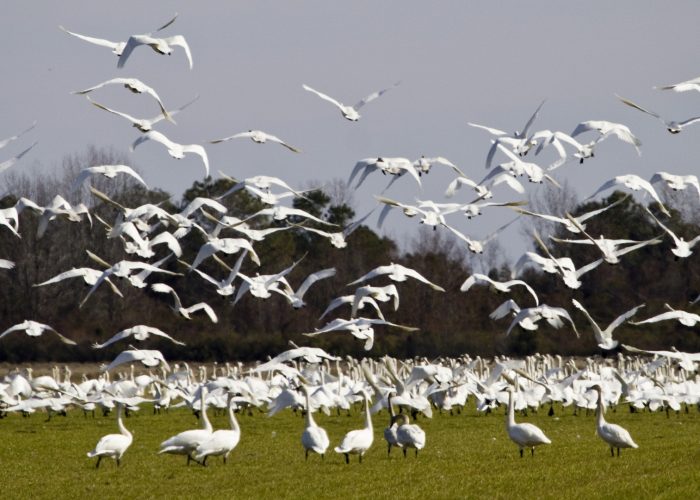 The annual Wings Over Water festival officially took flight on Tuesday, October 15, and there is still time for new and longtime festival-goers to register for upcoming events this week.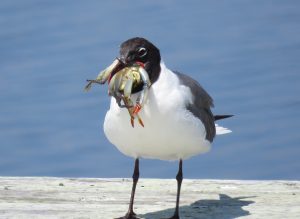 Celebrating its 22nd year in 2019, the mid-fall session of Wings Over Water has more than 85 scheduled events from October 15 through Sunday, October 20. Programs are held in six National Wildlife Refuges along the Outer Banks, (including the Pea Island National Wildlife Refuge on Hatteras Island), as well as the Cape Hatteras National Seashore, which is an event partner.
Wings Over Water attracts birders from all over the East Coast, but locals and island visitors will find a number of reasons to get out and explore their own home turf. Enticing events that are being held close to home include a Pea Island Sunrise Kayak Tour, Cape Hatteras and Pea Island Birding tours, Bird Drawing and Watercolor classes, and even an Oregon Inlet Pelican Island Safari that uncovers the region's birds, seasonal butterflies, and much more.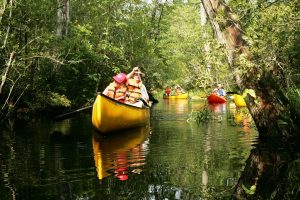 Folks can register online for the following day's activities throughout the festival, and can sign up for as many events as they would like. The initial registration fee is $5.00, and the cost of each activity varies.
A schedule of upcoming events is listed below, and folks can see the full details of the festival and register online at https://www.wingsoverwater.org/.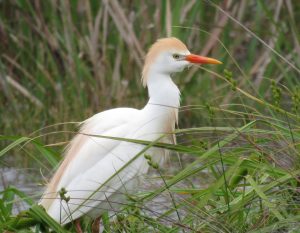 Wings Over Water is an annual National Wildlife Refuge fundraising event, and the proceeds are used to support refuge projects such as trail and sign maintenance, refuge equipment, (like scopes and binoculars), and educational travel grants issued to get young people involved with wildlife and refuges. This is accomplished through Wings Over Water's sponsor, the non-profit refuge support organization Coastal Wildlife Refuge Society, in cooperation with the U.S. Fish & Wildlife Service.
Unable to attend the October festival? Wings Over Water also hosts an Encore event, which is scheduled in typically colder weather, attracting larger flocks of migratory birds and waterfowl.  The 2019 WOW Encore is scheduled for the weekend of Friday, December 6 through Sunday, December 8, and more information can be found online at https://www.wingsoverwater.org/