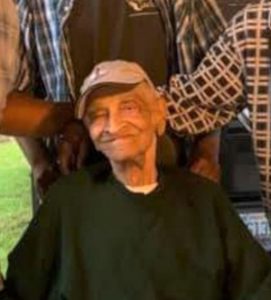 August 3, 1924 – July 22, 2021
MANTEO — Alton "Flab" Wilbert Tillett, Sr., 96, of Manteo, NC died Thursday, July 22, 2021, at River Pointe Health Care and Rehab in Virginia Beach, VA.
A native of Manteo, he was born August 3, 1924, to the late Evelyn Midgett Wescott and Cleon "Sonny" Tillett.
Having served his country honorably, Flab was a veteran of the United States Navy. His career was spent as a commercial fisherman and self-employed trucker.
Flab is survived by a daughter, Wanda Muhammad; a son, Alton W. Tillett, Jr.; eight grandchildren; fourteen great-grandchildren; and two great-great-grandchildren. Also, surviving is a brother, Del Roy Bowser.
In addition to his parents, he was preceded in death by a daughter, Ella Panter; a sister, Alberta Gray; and a brother Cleon Harvey.
Plans for a memorial service are pending at this time.
To plant a tree in memory of Flab or send flowers to the family, please visit www.TwifordFH.com/send-flowers.
Twiford Funeral Homes, Outer Banks is assisting the family with arrangements. Condolences and memories may be shared at www.TwifordFH.com.