March 5, 1938 – June 6, 2020
SOUTHERN SHORES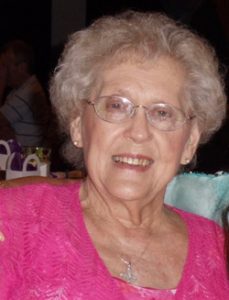 — Claudia Marcella Howard Williams also known as "Connie", 82, of Southern Shores, NC, formerly of Elizabeth City, NC, passed peacefully surrounded by family Saturday, June 6, 2020.
Born in Kermit, TX on March 5, 1938, to the late Marcella Tamosaitis Howard and Claude Ernest Howard, and was a loving wife to the late Buck Andrew Williams.
Connie spent her career as a licensed practical nurse at Albemarle Hospital, and after her retirement dedicated her time to various philanthropic agendas. Her mission focused on feeding the hungry, clothing the poor, constructing wells to provide sanitation and clean water, and building homes in underdeveloped regions. For over twenty years, Connie opened her home to various international students from around the world.
She was a faithful and dedicated parishioner of Holy Family Catholic Church and a regular attendee at Holy Redeemer Catholic Church.
Mrs. Williams is survived by three daughters, Anita Williams Brown and husband Jeff of Charlotte, NC, Andrea Williams Nolde and husband Bobby of Elizabeth City, NC, and Carmela L. Williams and fiancé Bill of Southern Shores, NC; four grandchildren, Connie L. Wright of Manteo, NC, Nicole B. Tringas and husband Alex of Alexandria, VA, Tyler A. Williams and fiancé Kathryn of Manteo, NC and Christian P. Williams and wife Chelsea of Southern Shores, NC; and three great-grandchildren, Ryan, Lucas, and Celeste. Also, surviving is her brother, Bruce Howard and wife Pat of Sarasota, FL.
A rosary service will be held at 10:30 am followed by a Mass of the Resurrection beginning at 11:00 am on Friday, June 12, 2020, at Holy Family Catholic Church, Elizabeth City, NC by Rev. P. Nicholas Cottrill. The family will receive visitors at the home of Andrea and Bobby Nolde following the services.
Twiford Funeral Homes, Outer Banks is assisting the family with arrangements. Condolences and memories can be shared at www.TwifordFH.com.