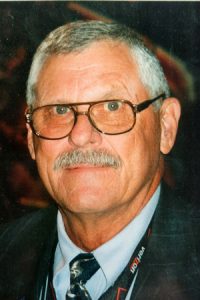 Daniel Mace Beall, Sr., 87, of Kill Devil Hills died on January 6, 2023. Dan was born on October 27, 1935, in Washington DC to the late Gladys Cox Beall and John Burton Beall III. His older brother, Russell "Russ" Beall an artist in woodcarving of KDH Galleries in Kill Devil Hills predeceased him in 1997.
Daniel is survived by his wife, Joan E. Beall, of 30 years who lives in their Colington Harbour home. Besides his wife, Daniel is survived by his sons Daniel Beall Jr., Darrell Beall, David Beall, and their families.
Dan was a Marine Corps (1955-1966) veteran and a member of American Legion Post 26. He was a 1988 management retiree of Bell Atlantic, now Verizon, after supervising the development, programming, and installation of one of the largest Bell System systems of that time – BOSS (Business Office Service System). He was a Maryland Little League Baseball Coach from 1970 to 1991 winning the 1990 MCBA Junior Division. Dan was Chairman of the Board of Directors of the Colington Harbour Association from 1993 to 1997.
Dan was the Dare County Republican Party Chairman from 1999-2002, State Executive Committeeman for the 3rd District, was the 3rd District Republican Party Chairman, and received the 2006 "Janice Grube Volunteer of the Year" award. He was the Outer Banks "Friends of NRA" Chairman from 2001-2002. Dan also ran for the District 2 NC House of Representatives and was an alternate delegate for the Third District at the 2004 Republican National Convention in New York City for George W. Bush.
Dan was friends with our then US Congressman Walter B. Jones who frequently visited Dare County to assist the growth of the party. In the aftermath of the damage to Cape Hatteras from Hurricane Isabel in 2003, Dan initiated a vigorous campaign to coordinate, collect and deliver via a commercial fishing boat- supplies, food, blankets, cleaning products, batteries, newspapers and including generators provided by Congressman Jones to the heavily damaged area.
Dan worshiped at Holy Redeemer by the Sea Catholic Parish and was a member of the Knights of Columbus Annunciata Council 8759. He was awarded the "Family of the Month" award from the KOC for supporting and strengthening Christian Family Life. Dan was also involved in the Pro-Life initiative and supported the local Pregnancy Resource Center.
In compliance with his wishes and for the safety of potential attendees, no services will be held at this time. Please remember him in your prayers. In lieu of flowers, donations in Dan's name may be made to Holy Redeemer by the Sea Catholic Parish, PO Box 510, Kitty Hawk, NC 27949. Please share condolences with the family at www.gallopfuneralservices.com. Gallop Funeral Services, Inc. was entrusted with arrangements.