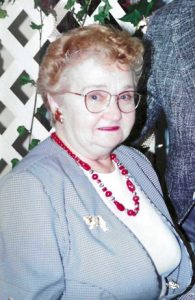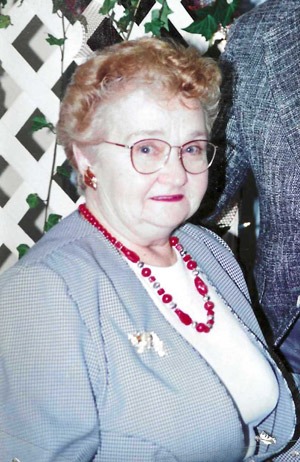 February 9, 1931 – May 31, 2022
WANCHESE — Dolores May Gayton Knoerzer, 91, of Wanchese, NC, formerly of Cornwall, NY, passed away peacefully at her home, on May 31, 2022, surrounded by her son Mike and daughter Debbie.
Dolores was born February 9, 1931, in Cornwall, NY to the late Bill and Helen Gayton. She grew up in Cornwall, NY, and graduated from Cornwell Central High School. She met her future husband "Lou" Knoerzer in Middletown, NY. It was love at first sight, and they were married for 72 years.
After living in NY for several years, they moved and retired to Wanchese, NC 45 years ago. Dolores was extremely proud of the fact that she worked, teaching, and helping little children at Better Beginnings Day Care in Kitty Hawk, where she was loved by all.
She is predeceased by husband "Lou"; sons, Peter and Robert; and brothers, Bill and Tom. She is survived by son, Louis M. Knoerzer, Jr.; daughter, Debbie Knoerzer-DeFelice (Marc); brother, Jack Gayton of Newburg, NY; and grandchildren, who she loved so dearly; Daniel L. Sullivan, Laura Knoerzer, Sean Knoerzer, Mark Knoerzer; several great-grandchildren, nieces, nephews, and other family members and friends.
Plans for a memorial service are pending at this time. In lieu of flowers, cards may be sent to 1251 ER Daniels Road, Wanchese, NC 27981.
Twiford Funeral Homes, Outer Banks is assisting the family with arrangements. Condolences and memories may be shared at www.TwifordFH.com.