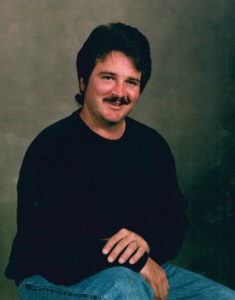 March 3, 1962 – January 14, 2021
BUXTON — Eddie Wayne Wright, 58, of Buxton, NC died Thursday, January 14, 2021, at Chesapeake Regional Medical Center.
Born in Wilson, NC on March 3, 1962, he was the son of Mary Francis Parish Wright and the late Donald Eddy Wright.
An avid fisherman, Eddie was a jokester but most importantly, he was known as a giver and for the love he had for his family and friends.
He worked as a driver for Frito-Lay, Franklin Baking Company, and Island Hopper.
In addition to his mother, Eddie is survived by his wife, Sally Williams Wright; son, Brandon Powell (Eliza); four grandchildren, Elijah, Elliott, Eastman, and Emmett; sister, Carol Rich (JP); and stepbrother, Dal Wright (Carolyn). Also, surviving are sisters-in-law, Grace Berry and Bernice Fisher (Al); brothers-in-law, Eddie Williams (Linda), John Williams (Julie), and Jasper Williams (Lynn); and several nieces and nephews.
Along with his father, he was preceded in death by his stepfather, Lucian D. Wright; and his sister, Donna Wright.
A memorial service will be held at 1:00 pm on Thursday, January 21, 2021, at Heritage of Faith Family Church in Frisco. In lieu of flowers, memorial donations may be made to one's favorite charity.
Twiford Funeral Homes, Outer Banks is assisting the family with arrangements. Condolences and memories may be shared at www.TwifordFH.com.