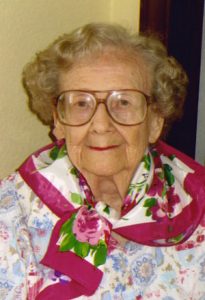 WANCHESE — Ellinor Kastner Nick, 94, of Wanchese, NC died Tuesday, December 3, 2019, at Sentara Norfolk General Hospital.
Born in Dayton, Ohio on January 10, 1925, she was the daughter of the late Esther Amelia Schneble and Adolph J. Kastner. She was preceded in death by her husband, Robert White Nick.
A United States Air Force and Army Air Corps Veteran, Ellinor served her country honorably with seven years of combined service. While stationed at Ft. Lee, she was selected as the Army Community Service Volunteers Supervisor. A Girl Scouts Leader, Ellinor was also a Red Cross Volunteer having been awarded certificates for over 1,500 hours of work.
Ellinor was a dedicated member of Ft. Raleigh American Legion Post 26, Kill Devil Hills as well as Faith Evangelical Lutheran Church, Chesapeake, VA. Together with her husband, she owned and operated NICK-E Stained Glass of Wanchese.
A graveside funeral with military honors will be held at 1:00 pm on Saturday, December 7, 2019, at Cudworth Cemetery.  Prior to the service, a viewing will be held at Twiford Colony Chapel, Manteo from 10:00 am until 12:00 pm.
In lieu of flowers, memorial donations may be made to the church of your choice.
Twiford Funeral Home, Outer Banks is assisting the family with arrangements. Condolences and memories can be shared at www.TwifordFH.com.