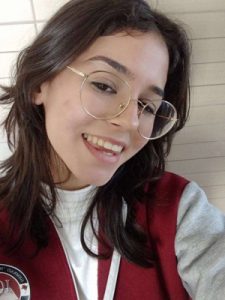 Ersi Shabanaj passed away Saturday night, March 12, 2022 at the young age of 15. Ersi was born in Tirana, Albania on May 29, 2006 to Mondi and Shpresha Shabanaj. Ersi came to visit the Outer Banks, North Carolina with her mom and dad in December 2021 and wanted to move to America for a better life.
Nothing made Ersi happier than spending time with her friends and family. She regularly went to the beach and loved music more than most people her age. Ersi was always the life of the party and could pull a smile out of anyone in the room.
Ersi was especially good at cheering people up and making people feel included. She would regularly surprise friends and family with surprise hugs just because she wanted to.  In her short time in America Ersi made many friends at First Flight High School. She touched so many lives in her time here and even more back home in Albania. Ersi was a loved member of her family. Her cousins saw her as a sister and looked up to her like a sibling. Ersi is survived by her mother and father and her brother Senti.
The family extends special thanks to the Outer Banks community and all of the friends who have given kind words and thought during this challenging time. In lieu of flowers, the family requests memorial donations be sent to the GoFundMe to help pay for transportation costs in getting Ersi back to Albania to be buried near her childhood home.  Please share expressions of comfort with the family at www.gallopfuneralservices.com.