August 24, 1946 – May 31, 2021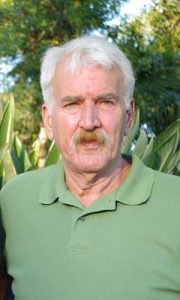 MANTEO — Gary Bruce Sansom, 74, of Manteo, NC died Monday, May 31, 2021, at his home. Born in New York City on August 24, 1946, he was the son of the late Emily Welz and Arthur Sansom.
Having served his country honorably, Gary was a veteran of the United States Army.
With a great work ethic, Gary enjoyed woodworking and being a handyman. He loved his Labrador Retrievers, the Outer Banks, fishing and sitting on the beach, watching old movies, and reading.
An all-around great guy and devoted friend, he was an even better father and grandfather.
Gary is survived by his son, Gregg Sansom (Diane); stepsons, Bryan Prost and John Prost (Melissa); two grandchildren, Brody and Sierra Sansom; five step-grandchildren, Sean, Kara, Leeann, Lindsey, and Wyatt Prost; and his brother, Brian Sansom (Cindy).
In addition to his parents, he was preceded in death by a sister, Patricia Sansom; and his wife, Arthella Boling Sansom.
A memorial service will be held at 11:00 am on Monday, June 7, 2021, at Twiford Colony Chapel with Pastor Steve Siegrist officiating.
To plant a tree in memory of Gary or send flowers to the family, please visit www.TwifordFH.com/send-flowers.
Twiford Funeral Homes, Outer Banks is assisting the family with arrangements. Condolences and memories may be shared at www.TwifordFH.com.