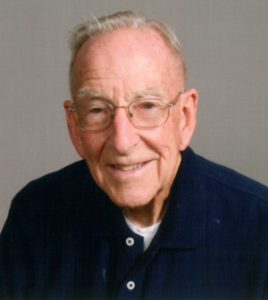 June 18, 1929 – March 12, 2022
SOUTHERN SHORES — George Wesley Chase, 92, of Southern Shores, NC died Saturday, March 12, 2022, at his home.
Born in Scarsdale, NY on June 18, 1929, he was the son of the late Lucy Wood Chase and Wesley Chase.
After 40-years of service, George retired from General Motors as a training instructor. He was a volunteer for the Southern Shores Fire Department and known as "Doctor Screen" at Kellogg Supply Company in Duck. A member of Duck United Methodist Church, George served his church family as Sexton for many years. He enjoyed cars, photography, tinkering, and most importantly, spending time with his family.
George is survived by his wife of 65-years, Lynne Stevens Chase; daughter, Elizabeth Moseley (David); son, Wesley Chase (Ellen); grandchildren, Daniel Chase (Kayla), Kyle Chase, Nicole O'Hara (Dustin), David Moseley III (Danielle); and great-grandchildren, Corinne, Tennessee, David IV, Maya, Scarlett, and Sawyer.
In addition to his parents, George was preceded in death by a brother, John Chase.
A memorial service will be held at 11:00 am on Saturday, March 19, 2022, at Duck United Methodist Church.
In lieu of flowers, memorial donations may be made to Duck United Methodist Church (PO Box 8010, Duck, NC 27949) or The Outer Banks Hospital Building Fund (4800 S. Croatan Hwy, Nags Head, NC 27959).
Twiford Funeral Homes, Outer Banks is assisting the family with arrangements. Condolences and memories may be shared at www.TwifordFH.com.