March 11, 1939 – August 24, 2020
WANCHESE —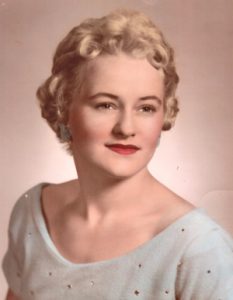 Hattie Hayman Forbes, 81, a native of Wanchese, NC died Monday, August 24, 2020, at Sentara Nursing Center in Barco, NC.
Born March 11, 1939, she was the daughter of the late Emma Barnett Hayman and Jefferson Davis Hayman.
In addition to her parents, she was preceded in death by her husband, Marvin Kerry "Tiny" Forbes.
Hattie is survived by two daughters, Shelley Barlow and Tracy Chapman (Bobby); four grandchildren, Timberly Creef (Will), Hunter Chapman, Camron Kelly, and Kerry-Tucker Chapman; a sister, Olive Hayman Grandy-Green; and several nieces and a nephew.
A funeral will be held at 2:00 pm on Monday, August 31, 2020, at Bethany United Methodist Church with Dr. Richard W. Daniels officiating. Private burial will take place at Cudworth Cemetery.
Twiford Funeral Homes, Outer Banks is assisting the family with arrangements. Condolences and memories may be shared at www.TwifordFH.com.