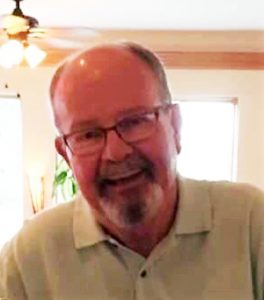 MANTEO — Herbert Leon Holleman, 73, of Manteo, NC died Thursday, May 12, 2022, at Chesapeake Regional Medical Center.
Born in Durham, NC on December 3, 1948, he was the son of the late Catherine M. Williams and Herbert Holleman.
Leon devoted his life to education. He began his career as a middle and high school teacher in Durham, NC, later becoming Assistant Principal at Southern High School, Principal at Southern Pines Middle School, and Principal of Sedgefield Junior High School in Charlotte, NC. In 1992, Leon become Assistant Superintendent of Dare County Public Schools and in 1994, he became Superintendent. After his retirement in 2000, Leon continued to serve as a Education Consultant for NERESA and often taught administration courses at East Carolina University.
An avid UNC – Chapel Hill fan, Leon enjoyed golf, travel, fishing, word puzzles, and listening to talk radio. He was an at home Jeopardy expert and stayed active in his community as a Mason and Shriner.
Leon is survived by his wife, Stephanie Fellos Holleman; two daughters, Jennifer Holleman-Smith (Danny) and Heather Holleman-Althaus (TJ); grandchildren, Zachary Smith, Allyssa Althaus, and Kayleigh Althaus; sister, Brenda Holleman (Tina); sisters-in-law, Pam Cook, Denise Fellos, Zoe F. Bell; brother-in-law, Pete Fellos; and nieces, Caroline and Austyn Holleman. Also, surviving Leon are his special dogs, Lexie and Darcy.
In addition to his parents, he joins his dog Sweet Pea in heaven.
A memorial service will be held at 1:00 pm on Thursday, May 19, 2022, at Twiford Colony Chapel.
To plant a tree in memory of Leon or send flowers to the family, please visit www.TwifordFH.com/send-flowers.
Twiford Funeral Homes, Outer Banks is assisting the family with arrangements. Condolences and memories may be shared at www.TwifordFH.com.