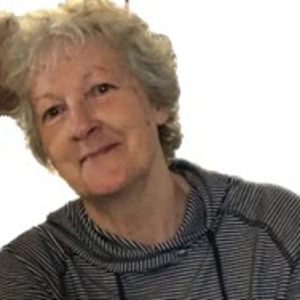 March 21, 1953 – January 23, 2023
WANCHESE — Irma Scarborough Forbes, 69, of Wanchese, NC, passed away peacefully at her home on the evening of January 23, 2023, surrounded by her family.
Irma was born on March 21, 1953, to Marvin Edward Scarborough of Wanchese, and Nora Meekins Scarborough, previously of Hatteras, NC. She was the youngest of five siblings, all of whom she is survived by— Marvin Stanley Scarborough of Skyco, NC, Robert Edward Scarborough of Frisco, NC, Elaina Scarborough Davis of Wanchese, NC, and George Thomas Scarborough of Wanchese, NC.
Irma married her high school sweetheart, Irving Hughes Forbes, of Wanchese, NC, on January 22, 1970. Together they share two children, Kamala Forbes Warren (Dave) and Hannah Riggs Forbes; four grandchildren, Kristian Deidre Brown, Kamery Ann Warren, Kayden Faith Warren, and Dashiel Forbes Warren; and 53 years of love and friendship. She is also survived by numerous nieces and nephews, and many life-long friends.
Irma is preceded in death by her parents, Edward and Nora Scarborough, and her first daughter, a stillborn baby girl.
Irma Forbes was a light to all who knew her. Wherever she went, she brought laughter and love, kindness and compassion, and the best of Beach Music and Motown. She was gifted and determined; wise with a passion for learning, and a heart that never met a stranger. Her smile and bright spirit touched everyone who knew her, and remains a part of the legacy she leaves us to treasure.
Join us in celebrating her beautiful life Friday, March 17, 2023, at 6:00 pm, at the Whole Ministries Center in Wanchese, NC.
Twiford Funeral Homes, Outer Banks is assisting the family with arrangements. Condolences and memories may be shared at www.TwifordFH.com.