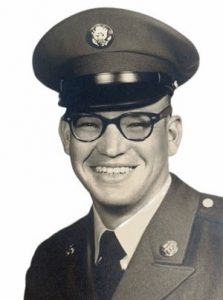 January 21, 1938 – May 18, 2023
KILL DEVIL HILLS — Jack B. Wright, of Kill Devil Hills, NC, passed away on May 18, 2023, at age 85, in Greenville, NC. He was born on January 21, 1938, in Arlington, VA, to his parents, Audrey Haines Wright and Irvin Dallas Wright.
Jack's career began after graduating from Washington-Lee High School in Arlington, VA, and attending Benjamin Franklin University in Washington, DC. He proudly served as a Sergeant in the United States Army, completing an overseas tour in Korea.
Jack had many interests, including riding his bike, cheering for the Redskins, and playing darts. He lived life to the fullest, cherishing each moment with his friends and loved ones.
Jack was preceded in death by his parents and his sister, Joanne Studer.
He is survived by his son, Steven Scott, as well as his niece, Tina Tisinger of Centreville, VA, and nephew, Tony Studer (JoAnne) of Crozet, VA.
The family wishes to extend a special thank you to the caring staff of Peak Resources – Outer Banks.
A graveside funeral service with military honors will be held at 11:00 am on Tuesday, June 6, 2023, at Mount Hebron Cemetery in Winchester, VA. Jack will be buried in a family plot with his parents, grandparents, aunts, and uncles.
Twiford Funeral Homes, Outer Banks, is assisting the family with arrangements. Condolences and memories may be shared at www.TwifordFH.com.