MANTEO —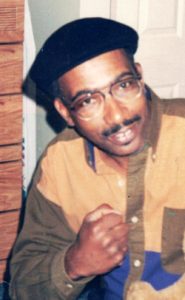 James Mitchell Jennette, 69, originally of Brooklyn, NY died April 10, 2020 in Nags Head, NC.  He was predeceased by his father, James Jennette and his younger brother, George Jennette.
James lived in Greenville, NC for many years where he worked as a forklift operator.  Prior to that, he lived in Manteo, NC working for the Dare County Sanitation Division. In recent years, James moved back to Manteo to be closer to his family who assisted him through his illness.
James Jennette is survived by his mother Zelma Jennette of Queens, NY; his daughter, Lisa Banks of Manteo, NC; his son, Gerard Wright of Snow Hill, NC; and his special step-daughter, Sarina Gibbs of Little Washington, NC; his two sisters, Jacqueline Dillard of Queens, NY and Linda Meekins of Manteo, NC. Also surviving is James' nephew, Bernard Joseph Baynes of Manteo, NC; his four nieces, Dedra Marshall (Barry) of Queens, NY, Veronica Reese, also of Queens;  Jacinda Farrow and JaQuinda Farrow both of Manteo. NC; two devoted cousins, Mammie McMurran and Gloet Jennette also of Manteo,NC and a host of other cousins, extended family members, and close friends.
In keeping with North Carolina law, the visitation and graveside service are local and strictly private. Floral tributes c/o Gallop Funeral Services, Inc. are welcome and will be displayed at the service. Please express condolences via the online register at www.gallopfuneralservices.com.