August 2, 1938 – March 17, 2022
VIRGINIA BEACH – Janice Faye Gibbs Lucero, of Virginia Beach, VA.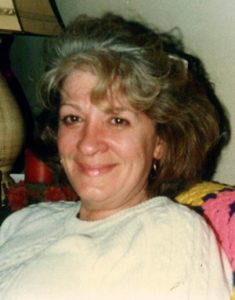 , was born August 2, 1938, and passed on March 17, 2022, at 83 years old.
She was a milkmaid dancer in The Lost Colony. Janice earned her bachelor's degree in social work at East Carolina University. She continued her education while raising her two babies by earning her master's degree at the University of North Carolina – Chapel Hill. She became a professor at Tidewater Community College. Highly opinionated, Janice liked the truth.
Janice was preceded in death by her parents, Dorothy Lee Burrus and Jenness Gibbs.
She is survived by her dog, Anne; children, Gary Dowdy, Jr. (Sandra) and Melinda Dowdy Kurent (Jeff); grandchildren, Joseph Dowdy (Brooke) and Dylan Dowdy; great-grandchildren, Joseph Dowdy and Warren Dowdy; sister, Bonnie Fortenberry; and a nephew, Tommy Fortenberry.
A graveside funeral will be held at 12:00 pm on Saturday, March 26, 2022, at Manteo Cemetery. A viewing will be held one hour prior to the service at Twiford Colony Chapel.
To send flowers to the family, please visit www.TwifordFH.com/send-flowers.
Twiford Funeral Homes, Outer Banks is assisting the family with arrangements. Condolences and memories may be shared at www.TwifordFH.com.