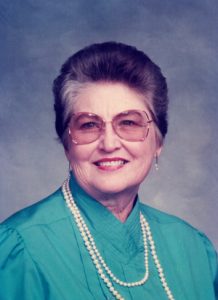 KITTY HAWK — Kathleen Harris Gantt, 91, of Kitty Hawk, NC died Sunday, February 14, 2021.
A native of Kitty Hawk village, she was born April 20, 1929, to the late Fannie Dowdy Harris and Thomas "Jep" Harris.
For over 30 years, Kathleen was a dedicated employee of The Cavalier By The Sea.
An active member of Kitty Hawk Baptist Church, she enjoyed teaching children and helping others. Most importantly, Kathleen loved and valued her family.
She is survived by two daughters, Sandra Callis (David) and Karen Gray (Walter); two sons, Richard and Thomas Gantt; nine grandchildren, Paige Sillies (Steve), Ashley Hall (Todd), Thomas Gantt (Jessica), Tina Pierce, Star Jernigan (Kevin), Crystal Temple (Tom), William Gray, Caroline Potter (Forrest), and Jennifer Gray; eighteen great-grandchildren; and four great-great-grandchildren. Also, surviving are her siblings, Betty Wisher, Martha Meeks, Mary Pratt (Ernie), and Margie Tillett (Rad).
In addition to her parents, Kathleen was preceded in death by her husband, Esley Eugene Gantt; and a granddaughter, Kathleen Grey "Katie" Gantt.
A funeral will be held at 10:00 am on Wednesday, February 17, 2021, at Kitty Hawk Baptist Church with Pastor Steve Siegrist officiating. Burial will follow at Austin Cemetery.  The family will receive friends and relatives one hour prior to the service.
Twiford Funeral Homes, Outer Banks is assisting the family with arrangements. Condolences and memories may be shared at www.TwifordFH.com.