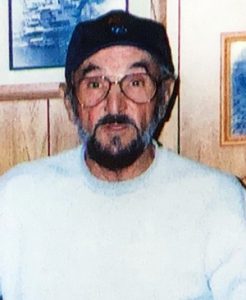 NAGS HEAD — Kenneth Earl Johansen, has embarked on his final voyage. He left this shore in Nags Head Wednesday August 26, 2020 at a young, 86.  Kenny was a long-time charter fisherman and sailor. He loved telling fish stories among his friends. Kenny's fishing and charter boat buddies became his family as he leaves only his sister, Karen Bernard of Ft. Meyers, Florida.
His best friend and care giver Jay Cudworth, will see that Kenny's wishes for cremation are honored.  Jay is making an urgent and genuine appeal to Kenny's network of fishing brothers to please make donations directly to Gallop Funeral Services, Inc. to help cover Kenny's cremation.
As he wished, his cremated remains will be committed to the sea.  Gallop Funeral Services is available 24 hours a day for walk-in donations and all credit cards are accepted at 252-216-8030.  The donation list is now open.
To express condolences to the family please visit the online register at www.gallopfuneralservices.com. Gallop funeral Services, Inc. was entrusted with local arrangements.