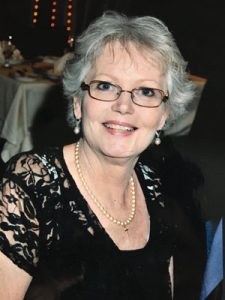 April 18, 1950 – December 23, 2020
Manteo, NC – Linda Lou Alexander, 70, of Manteo, passed away peacefully on December 23, 2020 after her third, hard fought battle with cancer. Born in Chowan County on April 18, 1950, Linda was the daughter of the late Casper "Nookie" and Wilma Hassell Alexander. She was the third child of six who grew up in the Mill Village in Edenton, NC.
She met the love of her life on September 3, 1981 when she gave birth to her only child, Sarah Elizabeth Alexander. Linda spent her life devoted to Sarah and nothing made her happier. Whether she was watching Sarah play softball or taking her dinner between jobs, her heart was most full when Sarah was by her side. Life had new meaning when she became LaLa to Oliver, Hudson, and Linkon and she loved every second she spent with them. Whether she was picking them up from school or taking them to football and soccer practice, LaLa loved being a huge part of the boys lives.
Her lifelong career as a dental assistant afforded her the ability to connect with many people over the years, all of whom remember her fondly as the beautiful, kind person she was. She made lifelong friends playing Bingo and somehow her luck never faded over the years.
Linda had the gift of spreading joy and was extremely selfless. Whether you knew her for a minute or a lifetime, you were special to Linda and she treated you as such. Over the last few years, she took great care of her oldest sister, Patricia, visiting her every single day to watch soap operas and share their favorite snacks and meals while snuggled up on the couch. Linda was Patricia's angel on Earth.
She was preceded in death by her mother and father, as well as her brother, Charlie (Chuck) Alexander. She is survived by her daughter, Sarah (Clay) Minton, and three grandsons, Oliver, Hudson, Linkon, of Manteo, as well sisters Patricia Hamby, Susan Alred (Don), Edna Cole (David) and brother, Ronnie Alexander. In addition, Linda had many nieces, nephews, and great-nieces and nephews that she loved and adored.
A memorial service will be held at a later date.
Twiford Funeral Homes, Outer Banks is assisting the family with arrangements. Condolences and memories may be shared at www.TwifordFH.com.