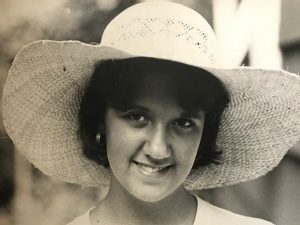 FRISCO — Loraine Lang Wilkinson of Frisco, born July 18,1960, passed away on August 2, 2020.  A native of Norfolk, VA, she moved to Frisco NC in 2002 and always said she was not leaving the island.
She worked with the Quidley family at Sonny's Restaurant in Hatteras for 10 years. She loved her job and all the people she worked with just as much as the Quidley family loved and appreciated her.
Loraine was a kind, caring, hardworking and creative person who will be missed by all who knew her-especially her family who adored her.  She enjoyed the beach, trips with her husband and yelling at the redskins on TV. Christmas was her favorite with her family, her enormous collection of Santa's and her Christmas village display.
Loraine is preceded in death by her parents Mavis Jean Arscott Lang and Emerson Clarence Lang. Surviving family includes her husband Rusty Wilkinson, their sons Zachary (Shelby), Lucas and Kyle Wilkinson. 6 grandchildren and 2 step grandchildren. Brothers, Bob and Larry Lang and sister Diane LaRivere. Also her mother in law Faye Wilkinson of Norfolk, VA. Her Aunt Beth and many cousins all who live out west.
The family would like to thank Shelby Wilkinson for her vigil care until the end.
There will be a celebration of life at Sonny's Restaurant in Hatteras Saturday August 8th at 1 pm