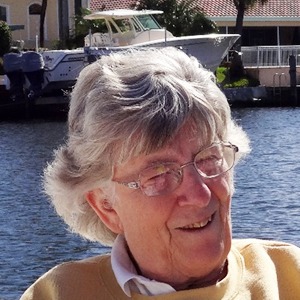 FRISCO — Lynne Jacques or more formally Eunice Lynnford Wyckware Robottom Jacques passed away May 6, 2022, at her daughter's home in Kemah, Texas after a long, exhausting battle with Dementia.  Lynne was born March 13, 1938, In Greenville, South Carolina while her father was serving in the mounted Calvary.  Lynne was the daughter of James Arthur Robottom and Mildred Cross Robottom of Little Silver, New Jersey.
Lynne was preceded in death by her beloved husband Windsor in January 2022.  Lynne and Windsor had three children, Karen Smith (Ralph) of Decatur, AL, Sarah Broadway (Timothy) of Mountain Park, GA, and Elizabeth Crabtree (Dennis) of Kemah, TX.  They have six wonderful grandchildren, Dare Smith, Nicholas Crabtree, Spenser Smith (Jordan), Lynne Smith, Molly Crabtree (Miles), Noah Broadway, and one great-grandchild, Lillian Grace.  Lynne Is also survived by her sister Deborah Robottom Dahlsied (Ron) of San Diego, CA.
Lynne returned to college when her children were all in school.  She attended Columbia University where she obtained a scholarship reserved for descendants of the colonists of New Amsterdam.  She graduated with a Bachelor of Science in Anthropology and later earned a master's degree in library science from the University of North Carolina at Greensboro.  Lynne retired from Novartis where she worked for many years as the Research Librarian.
Lynne was a member of All Saints Episcopal Church in Greensboro, NC.  Lynne and Windsor lived in Jamestown, North Carolina until they retired and moved to Frisco, NC in 1995.  She loved living on the island where she and Windsor built her dream home.  Lynne was a National Park Service Volunteer and was recognized by the National Park Service during volunteer week in 2015, for her work with the library and assisting with tours at the Cape Hatteras Lighthouse.  She also loved going with Windsor when he was delivering meals for Hatteras Island Meals.  Lynne was a member of the Daughters of the American Revolution and a member of the Beach Chair Bookclub.
A celebration of life is planned for Lynne and Windsor on Monday, June 13, 2022.  At 4:00 there will be an internment service aboard the Miss Hatteras after which there will a reception with light refreshments at their home on Lassiter Lane.  The Miss Hatteras will depart from Odens Dock at 57878 North Carolina Highway 12, Hatteras, NC 27943.  Please contact a member of the family (409-338-6886) if you would like to participate in the internment service as space on the boat is limited. Expressions of sympathy and comfort are welcome via the online register at gallopfuneralservices.com.