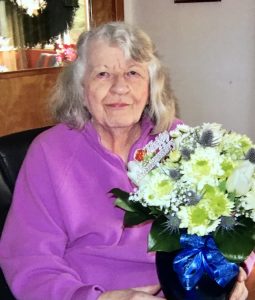 SOUTHERN SHORES — Marada "Lea" Adams Read, age 93, of Southern Shores, North Carolina passed away on November 3, 2023. Lea was born in Patten, Maine, on March 25, 1930, to Robert and Leola (Brown) Adams.
Lea graduated from Lee Academy with a degree in nursing. She went on to become a Registered Nurse.
She married George A. Read on January 12, 1952. She enjoyed the color blue, many years of pier fishing on the Outer Banks, tennis, bird watching, playing poker with family, and Godiva chocolates.
Lea was predeceased by her husband, George A. Read; daughter, Debbie Shiley; half-brother, Richard Adams; half-sister, Patricia Adams, and her parents. She is survived by her half-brother, Donald Adams; half-sister, Roberta Adams Fillamore; sons. Stephen G. Read and Robert C. Read; seven grandchildren, and three great-grandchildren.
The family will hold a private ceremony at Southern Shores Cemetery where Lea will be laid to rest beside her husband. Please express condolences to the family via the online register at gallopfuneralservices.com. Gallop Funeral Services was entrusted with arrangements.