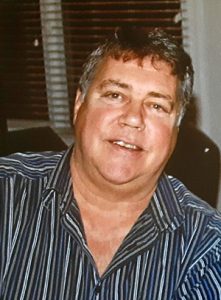 March 2, 1959 – June 26, 2021
On June 26, 2021, Michael Emmett Daly lost his battle to Acute Myeloid Leukemia after 15 months. He was the beloved son of Raymond Daly and Felicia Daly (deceased), brother of Jeffrey Daly and his wife Ramona Daly, and uncle to Sean Daly and Kevin Daly.
Mike graduated from the University of Maryland with a BS in Pre-Medicine. Mike had his own business in real estate appraising (Daly Appraisal Service) and worked as a waiter for several different restaurants over many years. He bought and sold real estate for investment purposes and had a few rental properties that he managed. He spent much of his time traveling and was an avid skier and swimmer. He loved the theater and performed in several plays. He will always be remembered for his sense of humor with his contagious laugh, his kindness to others, and his love for animals. He surely will be missed by all those he touched over his 62 years.
A Celebration of Michael's Life will take place at JK's Restaurant, 1106 S Croatan Hwy, Kill Devil Hills, on Sunday, July 11, 2021 between 12 pm – 4 pm.
To plant a tree in memory of Michael, please visit www.TwifordFH.com/send-flowers.
Twiford Funeral Homes, Outer Banks is assisting the family with arrangements. Condolences and memories may be shared at www.TwifordFH.com.