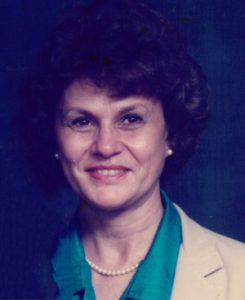 February 8, 1936 – January 29, 2021
MANTEO — Norma Gray Cahoon, 84, of Manteo, NC passed away Friday, January 29, 2021, at Peak Resources – Outer Banks, Nags Head, NC. She was born February 8, 1936, in Rodanthe, NC to the late Julian and Bethany Gray. She was preceded in death by brothers, Norman Gray, Wiley Gray, and Allen Gray; sister, Sheila Eakins; granddaughter-in-law, Sierra Cahoon; and great-grandson, Nolan Cahoon.
Norma is survived by husband, Jack W. Cahoon; sons, Jack W. Cahoon, Jr. (Priscilla), and Scott Cahoon all of Manteo, NC; grandchildren, Jonathan (Rebekah), Matthew, and Andrea Cahoon; one great-granddaughter; a brother, Cyrus Gray (Marie), and sisters-in-law, Marneen Gray, Evelyn Kline, and Frances Gray.
Norma was very active in church and loved working with children. She volunteered as a den mother, Sunday School teacher, choir director, and church pianist and organist. Norma was an accomplished pianist, playing for many local special occasions outside of church.
Norma taught in a private kindergarten before retiring after 20 years of service with Dare County Schools, working as a teacher assistant at Manteo Elementary School and receptionist at Manteo High School.
A graveside service for the family will be held at a later date. In lieu of flowers, please make any donations to Manteo Faith Baptist Church (PO Box 5, Manteo, NC 27954) or a charity of your choice.
Twiford Funeral Homes, Outer Banks is assisting the family with arrangements. Condolences and memories may be shared at www.TwifordFH.com.