January 17, 1963 – October 23, 2020
WANCHESE —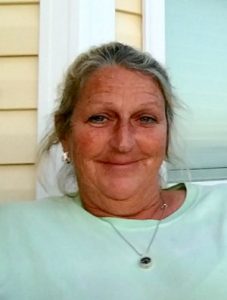 Pamela Anne Leary Brown, 57, of Wanchese, NC died peacefully Friday, October 23, 2020, in her favorite place, her home.
Born in Norfolk, VA on January 17, 1963, she was the daughter of the late Florence Withrow and Herbert Leary.
Pam never met a stranger and could often be found riding on the beach collecting shells, it was her passion. She loved the water and proudly earned her captain's license. Pam also enjoyed watching the sunset and she valued her friends like they were family.
She is survived by her two daughters, Corie Smith and Kendal Brown; two grandchildren, Brodie and Jozlynn; and her soulmate, Garland Davis, Jr.
In addition to her parents, Pam was preceded in death by a grandchild, Cameron, in which she will now be with in heaven. Her affectious smile will be beyond missed.
The family will hold a private memorial service at a later date.
Twiford Funeral Homes, Outer Banks is assisting the family with arrangements. Condolences and memories may be shared at www.TwifordFH.com.