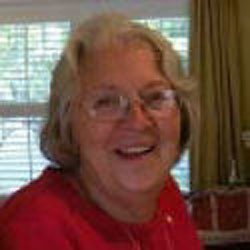 October 15, 1939 – November 8, 2021
KITTY HAWK — Patricia Sue Mills Ambrose, 82, of Kitty Hawk, North Carolina passed away Monday, November 8, 2021, at her home.
She was the daughter of the late Mary Shaw Mills and Roy Mills. In addition to her parents, Patricia was preceded in death by her husband, James F. Ambrose; son, John A. Ambrose; grandson, John Taylor Ambrose; and brother Bruce A. Mills.
She is survived by two sons, David Ambrose and his wife Cheryl, and Jeff Ambrose and his wife Rita; daughters-in-law, Mary Anne Ambrose and Elizabeth Ambrose; eight grandchildren, Madison, Nick, Jacob, Megan, Melissa, Bailey, Brady, and Sydney Ambrose; a great-grandson, Jesse Ambrose; and a sister-in-law, Jo Mills.
Born in Dundalk, Maryland on October 15, 1939. She lived in many places with her husband of fifty years, including Georgia, that has always held a special place in her heart especially on Saturdays, but the Outer Banks was her home for over 20 years. She was the strong matriarch of the family and a very proud wife, mother, and grandmother and a fierce advocate for her family. Her family's memories of her include a deep love of sports, especially college football, and a passion for art including stained glass and painting. In her younger years she began her career as an educator, substitute taught with special needs students in Georgia, and continued to substitute teach at First Flight and Kitty Hawk Elementary schools well into her 70s. Throughout her life she also was a realtor, entrepreneur, artist, wedding officiant, and was elected to multiple terms to the Sandpiper Cay Board of Homeowners. She faced multiple adversities over time but never gave up, persevered, and held up those around her. She leaves a legacy of love, strength, and tenacity.
A memorial service will be held at 2:00 pm on Friday, November 12, 2021, at Twiford Colony Chapel with Pastor Stephen Wescott officiating.
In lieu of flowers, memorial donations may be made to the American Cancer Society (https://www.cancer.org/).
Twiford Funeral Homes, Outer Banks is assisting the family with arrangements. Condolences and memories may be shared at www.TwifordFH.com.