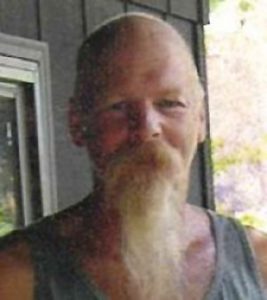 KILL DEVIL HILLS — Robert Knighton Peters, 58, of Kill Devil Hills, NC died Friday, December 6, 2019, at his home.
Bob was born in Delaware County, New York to Edward Peters and Barbara Wilkinson Peters and raised in Hancock, New York.
He joined the Navy briefly and discovered that he wasn't built to conform, as he was definitely one of a kind. He was fun and friendly and always made people smile. Bob was often seen wherever there was good music and he could almost certainly be found riding one of his custom bikes.
Bob will be forever missed by many, including but not limited to, his daughters, Stephanie Davis and Kimberly Peters Shope (David); grandchildren, Tré, Nina, Hayden, and Charlotte; his sisters, Ellen Allaire (Matthew) and Lynn Fedorcyzk (Michael); his longtime partner, Sheryl Fleck and her children Michael and Rachel.
A memorial service will be held at 4:00 pm on Wednesday, December 18, 2019, at Riverside United Methodist Church, 1400 Edgewood Drive, Elizabeth City, NC 27909.
A Facebook group has been created in his memory, if you would like to share your condolences please feel free to do so in the group 'Remembering Bicycle Bob'.
Twiford Funeral Home, Outer Banks is assisting the family with arrangements. Condolences and memories can be shared at www.TwifordFH.com.