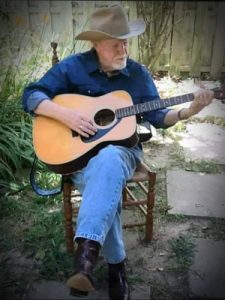 KILL DEVIL HILLS — Robert Paul Callens, Sr., son of Annie Ruth Paul and Cecil Callens, was born on October 24, 1934 in Cleveland, Texas.  He spent his early years with his grandparents, Florence and Quitman Stokes Paul.  Robert moved with his mother and stepfather, Alvin T. Jaques, to Washington, DC, when he was about 8 years old, where he was given his nickname, Tex, by his childhood friends.
Robert graduated from Montgomery Blair High School in Silver Spring, MD in 1952, after which he served in the Army for two years as a Private First Class stationed in Newfoundland.  He attended D. C. Teachers College where he met the love of his life, Susan Barnsley McCain, who was studying to be a nurse.  They married on September 8, 1958.  Robert graduated in 1961 and taught 7th and 8th grade English, geography, and social studies in the Maryland public schools for four years before leaving teaching for a career in the federal government.
His government service started in 1965 with the Department of Defense where, among other things, he prepared urban area studies for use by the National Security Council and the Joint Chiefs of Staff.  From there, he developed an expertise in program management and a focus on environmental pollution.  He spent the next 30 years working for the Department of Health, Education, and Welfare, the Environmental Protection Agency, and the Department of Energy, receiving many service awards along the way.
Robert and Susan raised three children, Cathie, Paul, and Susie, in the Maryland suburbs—mostly in a town called Riva on the South River.  He loved being near the water and often had a boat that he was "working on."  Family vacations were usually spent in Rehoboth Beach, Delaware, or Ocean City, Maryland.  After retiring, Robert and Susan moved to Gulf Shores, Alabama, but they soon returned home to a house on Kent Island in Maryland.  In 2016, they moved to Kill Devil Hills, NC, to live near their daughter Cathie and her husband Dave.
In addition to family, Robert loved babies, dogs, and country music.  He usually had at least one, and sometimes as many as three, dogs.  Music was always a very important part of his life and he loved to share his knowledge of country music with others.  After many years of strumming the guitar, playing old favorites for family and friends, getting up with local bands to sing a song or two, and composing his own songs, he recorded an album titled, "Going Back To Texas," when he was 78.  Three of his original compositions are on this album.  He followed this with a Christmas album called "Tex Callens Sings Holiday Songs" on which he sang his original song, "Christmas Is For Children."  He was an avid fan of the Washington Redskins, attending almost every home game for years as a season ticket holder.  He never lost his Texas roots.  A driving tour through the hill country when the Texas blue bonnets were in bloom was something he thought everyone should experience.  He and his wife Susan made this trip for the final time in April of 2019.
Robert "Tex" Callens passed away peacefully at home on August 5, 2020 with family by his side and his song, "Going Back to Texas," playing in the background.  The family thanks Dare County Hospice for their compassionate care, which allowed his family to take care of him at home during his final weeks.  Robert is survived by his wife, Susan, his children Cathie Feild (Dave), Robert Paul Callens, Jr., and Susan Donaldson; his beloved grandchildren, Jerry James, Joshua Donaldson, Olivia Uribe, Valentina Callens, and Angelina Callens; and his seven great-grandchildren, Sophia, Alivia, and Jullian James, and Brendon, Christian, Gavin, and Oliver Donaldson.  He is also survived by his sister Charlotte Gerde (Dave) and many loving nieces and nephews.  Robert was predeceased by his parents and his brother, Edward Trousdale Jaques.
In lieu of flowers, donations may be made to the Outer Banks SPCA at PO Box 2477, Manteo, NC 27954 or online at https://www.obxspca.org/donate.
A small, private funeral will be held at Outer Banks Presbyterian Church on August 22, 2020.
Twiford Funeral Homes, Outer Banks is assisting the family with arrangements. Condolences and memories may be shared at www.TwifordFH.com.