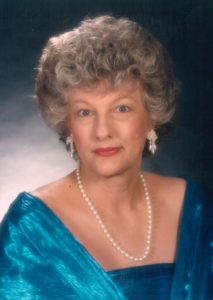 December 24, 1935 – August 23, 2022
KILL DEVIL HILLS — Rosemary Howell Fielder, 86, of Kill Devil Hills, NC died Tuesday, August 23, 2022, at Sentara Albemarle Medical Center.
Born in Suffolk, VA on December 24, 1935, she was the daughter of the late Mary Louise Harry Howell and Charlie W. Howell, Jr.
An avid bridge player, Rosemary was a member of Moose Lodge 898 and enjoyed playing the piano by ear.
Rosemary is survived by her husband, Robert Allan Fielder; four sons, James "Jim" Duke, Jr., Timothy "Tim" Duke (Anita), John Duke (Nicole), and Todd Duke (Tamara); stepson, Bob Fielder, Jr.; seven grandchildren, Brandon, Jim (Katie), Jessica, Dakota, Samuel, Gabriel, and Eli; six great-grandchildren, Collin, Connor, Jacob, Ryan, Jakob, and Kaleb; and one sister, Lettie Willmon.
In addition to her parents, she was preceded in death by a grandson, Leo.
A memorial service will be held at 11:00 am on Friday, August 26, 2022, at Twiford Colony Chapel, Manteo with Rev. Dr. Susanna W. Fitch-Slater officiating.
To plant a tree in memory of Rosemary or send flowers to the family, please visit www.TwifordFH.com/send-flowers.
Twiford Funeral Homes, Outer Banks is assisting the family with arrangements. Condolences and memories may be shared at www.TwifordFH.com.