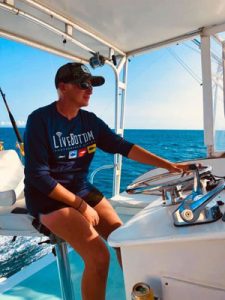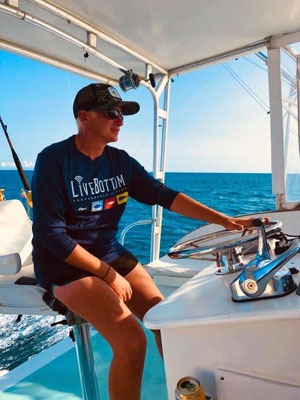 July 28, 1986 – October 23, 2020
BUXTON — Sarah Elizabeth Quigley, 34, of Buxton, NC died Friday, October 23, 2020. She was born in Upper Heyford, England on July 28, 1986.
Sarah lived life on her terms. She never met a stranger. Completely devoted to her family and community she only ever saw the good in people. She was a devoted mother to her beautiful children and her light will continue to shine through them.
She moved to the Outer Banks to fulfill her dream of being near the ocean. All her life she swore that she would move there as soon as she was able and had the courage to do so! Although her life here was brief, she has truly touched everyone that was lucky enough to be a part of her life. From Purcellville to Bluemont, Berryville, Hollywood to Buxton, Sarah collected lifelong friendships and made thousands of positive memories for those she wrapped her arms around. Her loss leaves a void impossible to fill. Her star will shine forever bright above the ocean, where she truly belonged.
She is survived by her husband, Timothy; her parents, Elzie and Lauri Sisney and Skip Parcell; her siblings, Cameron, Emily, Jenny, and John; her children, Kathleen, Rory, Stephanie, Erin, Megan, Caitlin; her grandchildren, Caleb, Rylynn, Maverick, Aiden, and Destiny; as well as too many extended family and friends to mention. If you were blessed enough to meet her, you loved her.
Please keep her family and friends in your thoughts and prayers. In lieu of flowers, consider making a donation to her children via GoFundMe (https://gf.me/u/y56qv6) or Cash App (using phone number 703-508-3615).
Twiford Funeral Homes, Outer Banks is assisting the family with arrangements. Condolences and memories may be shared at www.TwifordFH.com.