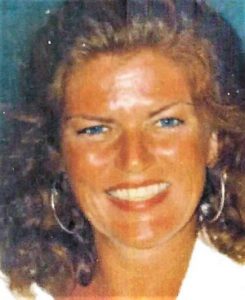 Sue Styron Shepherd of Roanoke, Virginia, passed away on Sunday, July 3, 2022, on her 68th birthday.
She was born on July 3, 1954, on Cape Hatteras Island in North Carolina. She was the daughter of the late Cathleen and Edgar Styron. In addition to her parents, Sue was preceded in death by a sister, Ann Styron.
Surviving are her husband, Clifton C. Shepherd; sisters, Brenda Freitager, Ronda Rasmusson, and Sherry Marley; and brothers, Homer Styron and Edgar Styron. Also surviving is a very special friend, Marion Hawkins.
She graduated with honors from Hatteras High School and attended the University of North Carolina (UNC) on a full scholarship and then moved to Miami. She met Cliff at the Cape Hatteras Anglers Club. They married in 2009 in Warm Springs, Virginia.
They traveled the world from Australia to Alaska and St. Petersburg, Russia to the Panama Canal. They would fish at Hatteras in between trips and joined Fishing Teams to fish in tournaments.
She was a "Hatteraskle" and won many prizes during the tournaments. Her team won the Cape Hatteras Anglers Club in 2010 while Cliff's team, "The Muff Divers," won in 2011. This was a special accomplishment since there were 120 teams in each tournament. She and Cliff lived in the Edgehill section in Roanoke, Virginia. Sue was an avid reader, sometimes a book a day. She had a big interest in raising small species of birds. Sue had a real talent for sewing, even making coats for friends.
A memorial service will be held at a later date in Hatteras, North Carolina. Online condolences may be expressed to the family at www.Oakeys.com.
Arrangements by Oakey's Funeral Service – Roanoke Chapel, (540) 982-2100.