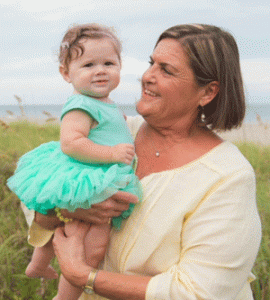 March 30, 1952 – March 9, 2022
MANTEO — Susan Mosedale Watts, 69, of Manteo, NC passed away peacefully on March 9, 2022, at her home with her family by her side.
Sue was born March 30, 1952, to the late Colonel Joseph J. Sofet and Lillian M. Sofet. With a military family, Sue lived in many places as a child but was raised in Arlington, Virginia where her father served as an Air Force One pilot for President John F. Kennedy. Sue worked her way through school and proudly graduated with her bachelor's degree in nursing from George Mason University. She then met and married the late Wellington W. Mosedale and started a family all while leading a successful career as a nurse supervisor at Fairfax Hospital.
Seeking a quieter upbringing for her children, Sue moved her family to Manteo where she held a variety of nursing jobs while also staying active in her community. Notably, Sue was a founding member of Roanoke Island Presbyterian Church, served as Dare County PTA Council President, and was a member of the Friends of Youth Advisory Board. She was also a great friend and neighbor always ready with a helping hand, a delicious homemade meal, and a good laugh. Sue remarried after the passing of her late husband and shared this sense of community with her "John Dear". But Sue's most treasured role was as the doting "Grammie Sue" to four granddaughters who loved her dearly.
Sue is survived by her husband, John Watts, her sisters, Joan Sofet of Viera, FL and Merrie Sofet of Indiatlantic, FL, her brother and sister-in-law, Dave and Georgia Sofet of Fleming Island, FL, her son and daughter-in-love, Wes and Stephanie Mosedale of Merritt Island, FL, her daughter and son-in-love, Merrie Mosedale and Christian von Kantzow of Raleigh, NC, her darling granddaughters, Madison, Hanna, Bailey, and Josephine, nieces, nephews, and many loving friends.
In keeping with her wishes, her family will host a celebration of life at a later time. In lieu of flowers, donations may be made to Dare County Friends of Youth (https://www.darenc.com/departments/public-services/friends-of-youth).
Twiford Funeral Homes, Outer Banks is assisting the family with arrangements. Condolences and memories may be shared at www.TwifordFH.com.