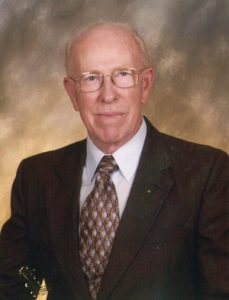 April 21, 1938 – January 21, 2023
KITTY HAWK — William Elbert Brown (Bill), aged 84, passed away Saturday evening January 21, 2023, at 7:06 pm EST after a short battle with cancer.  Multiple complications and variables prevented surgery, so a decision was taken to spend his final days and precious moments at his OBX Beach home with his family.  He died peacefully, happy, content and immensely proud, surrounded by his Wife of 64 years, his son and daughter.
Bill leaves behind his loving wife Nancy of 64 years, his daughter Debbie Goux (Pat), his son David Brown (Zen) and his 5 grandchildren: Sarah & Sam Miller; Tyler, Garrett and Landon Brown.  He also leaves behind 2 sisters, Gloria Sodervick and Bonnie Dozier (Robert), his 1st Cousin Claudie Brown (Donna) and many nieces, nephews and adjacent cousins, all of which he had meaningful relationships with; family was his lifelong greatest treasure.  Preceding Bill in death were 2 siblings: Joyce Brown Ericsen (89) and James Russell Brown (7).
Bill was born at the Bendall home place on the East River, in Mathews, Virginia in 1938 to the late William Weston Brown and Annie Gladys Bendall Brown.  He had humble beginnings, including an absence of indoor plumbing or electricity, studying by oil lamp and listening to live radio programs as a family, expanding his imagination.  His father was a Waterman and raised his family through fishing and oystering trades, which began Bill's love for seafood, especially oysters.  Bill's father was from Gywnn's Island, Virginia which was the Brown family home place.
Bill joined the Air Force out of high school in 1956, ultimately living in Dayton, Ohio where he met Nancy at a social event.  Months later, they were engaged and they were married November 22, 1958.  Bill's Air Force squadron was retired in 1960 with honorable discharge and the rank of A2C.  Bill, with significant help from Nancy, pursued his BS degree in Pharmacy from The Ohio State University, enrolling at the age of 24 and eventually graduating in 1966.
In 1968, Bill accepted a job to lead the Pharmacy at Southampton Memorial Hospital in Franklin, VA where he advanced the Pharmacy skillset and competency for the hospital, including computerizing the pharmacy, establishing an IV mixture process and a respiratory therapy program.  After 21 years, he left the hospital and worked for a long term care pharmacy and in retail pharmacies, until retirement in 2003.  His expertise in Pharmacy earned him the respect of friends and family whom he guided over the years with advice.
Bill's passions included reading about world history and medical science advancements, fishing & boating in the Chesapeake Bay, enjoying his OBX beach home and playing his guitar at civic events and private gatherings with friends and family.  He was inspired as a young boy to learn to play guitar by a black man named Jessie Miller, who visited a local family neighbor often, and who played the hymn "Nearer thy God to thee" that he thought was so beautiful.  Bill also was a Boy Scout leader, a member of the Franklin Ruritan Club, a member of the Franklin Masonic Lodge and a Deacon at the Franklin Baptist Church.
Perhaps his greatest passion was simply visiting with people as Bill did not know a stranger!   His treasure chest was full of friends, family relationships and fond memories.  Bill judged others only by character and offered the same in return. He resisted sitting around glaring at the TV or having his head buried in a Smartphone; he cherished genuine conversation, human interaction and engagement…and often led the way to this lost art.  Bill easily connected with young people, whether through jokes, magic tricks or genuine conversation led with his infectious smile.
As a loving, devoted father of 2, Bill's legacy became his 5 grandchildren, whom he cherished spending time with.  Bill had a unique priority to make each grandchild feel important, and to invest 1:1 time encouraging, listening and advising them on life as he saw it.
As the patriarch of the family, he will be deeply missed in so many simple ways, but his presence will carry our lives forward in spirit until we meet again in heaven.  There is no doubt there are multiple parties and reunions in heaven these days, with so many open arms welcoming him home.
Funeral services will be held Saturday, February 4, 2023, at 2:00 pm, at Kitty Hawk United Methodist Church in Kitty Hawk, NC.  A separate family celebration of life will be held privately at Gwynn's Island, his final resting place.  Bill requested any donations to be made in his honor to:  Gwynn's Island Civic League (P.O. Box 313  Gwynn's Island, VA  23066) or Kitty Hawk United Methodist Church.
Twiford Funeral Homes, Outer Banks is assisting the family with arrangements. Condolences and memories may be shared at www.TwifordFH.com.