VIRGINIA BEACH, VA —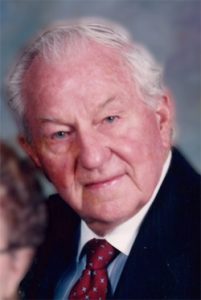 Willis "Eukie" Price, Sr., 95, of Kill Devil Hills, NC, formerly of Virginia Beach, VA, passed away on Monday, April 20, 2020, at The Outer Banks Hospital.
After growing up in Norfolk, VA, he joined the United States Army serving his country honorably during World War II in the Pacific Theater. He later retired from Atlantic Equipment Corporation as Senior Vice-President.
A devoted Christian, he was a member of Liberty Baptist/Christ First Church.
Willis was preceded in death by his wife, Evelyn W. Price, and his grandson, Blair Coffman, Jr.
He is survived by his children, Will Price, Jr. (Sandy), Gloria Coffman (Kevin), and Troy Price (Becky); grandchildren, Derek Price (Pam), Bryan Coffman, Kelly P. Cordova (Dave), Dustin Dozier and Christopher Dozier; and great-grandchildren, Colin Cordova and Evelyn Price.
The family would like to offer sincere thanks to the caregivers at Spring Arbor of the Outer Banks for their compassion and support.
Private burial will take place at Forest Lawn Cemetery in Norfolk, VA. In lieu of flowers, memorial donations may be made to Liberty Baptist/Christ First Church, 116 Romans Road, Suffolk, VA 23434 or to a charity of choice.
Twiford Funeral Homes, Outer Banks is assisting the family with arrangements. Condolences and memories can be shared at www.TwifordFH.com.