Cape Hatteras National Seashore Campgrounds Closing Ahead of Coastal Storm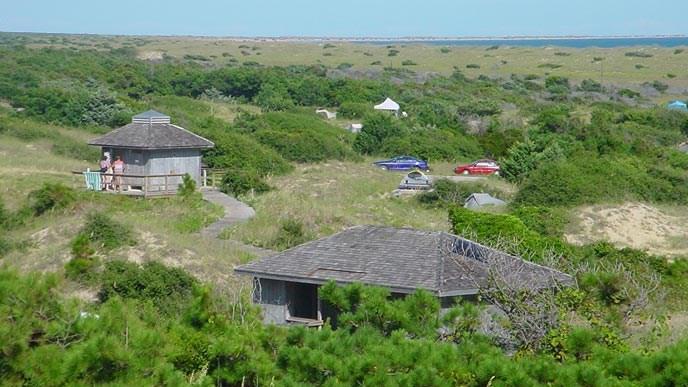 Due to a strong coastal storm that is forecast to impact the Outer Banks this weekend, the Oregon Inlet, Frisco, and Cape Point campgrounds will close at 12 p.m. tomorrow. Cape Hatteras National Seashore will reopen the three campgrounds after the storm passes and assessments are completed.
Additional details:
Visitors should monitor weather conditions before traveling south of Oregon Inlet. The National Weather Service expects the area to receive strong sustained winds, high wind gusts, elevated surf, and erosion. Expect sand and water on roadways.
Use caution if driving on the beach as many routes will be impassable during the storm.
Seashore visitor centers on Bodie and Hatteras Islands are expected to remain open during the storm period. Fort Raleigh National Historic Site and Wright Brothers National Memorial are also expected to remain open.
Ocracoke Campground, the fourth Seashore campground, remains closed post-Hurricane Dorian.