Cape Hatteras National Seashore seeks site preservation ideas for Ocracoke Light Station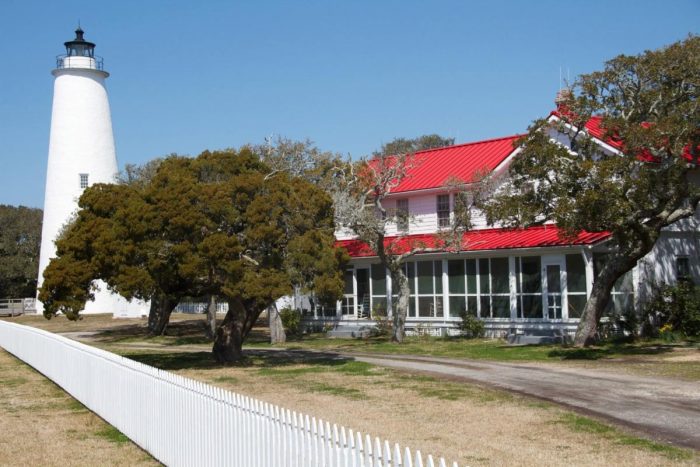 Cape Hatteras National Seashore (Seashore) will seek site preservation ideas for the Ocracoke Light Station at two public meetings next month.
The purpose of the meetings is to receive public input on how to sustainably preserve the historic resources at the Ocracoke Light Station in the wake of recent storm damage and in consideration of future impacts from climate change and sea level rise while providing visitor access to the site.
Learn more about this planning effort in the Seashore's Ocracoke Light Station newsletter.
In-Person Meeting Option
Date: Thursday, May 6
Time: 1:30-2:30 p.m.
Location: Berkley Barn at Berkley Manor, 58 Water Plant Rd, Ocracoke, N.C. 27960
If the ferry isn't running due to inclement weather, the in-person meeting will be rescheduled for a later date.
Virtual Meeting Option
Date: Monday, May 10
Time: 6-7 p.m.
Online Meeting Link (best option for viewing online presentation from computer or smartphone)
Audio Only: 202-640-1187, 38403551# (best option for people with poor or no internet coverage)
Audio only attendees will not be able to view the presentation, therefore, all attendees are encouraged to use a computer or smartphone to connect via online meeting link.
The public is invited to submit comments on the preservation ideas presented at the meetings and described in the newsletter until May 28, 2021.
Once a range of preservation ideas are gained and refined through the public meetings, the Seashore will move to the next phase, which will include assessing compliance needs under the National Historic Preservation Act, National Environmental Policy Act and other environmental regulations.