Cape Point Reopens to ORVs on Monday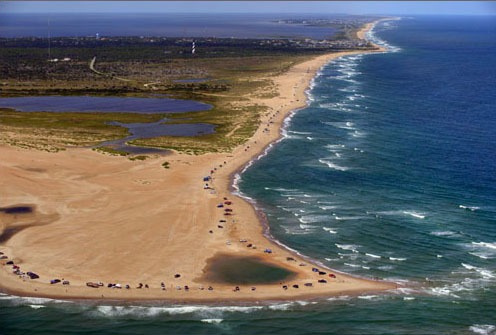 At 8 a.m. on Monday, July 20, Cape Point reopened to off-road vehicles (ORVs). Visitors should note that the short ORV route west of the hook is currently not accessible due to significant beach erosion, and there may be less shoreline and space than normal for beach-goers.
Cape Point in Buxton closed on Saturday morning, May 23, to protect two American oystercatcher chicks. A protection buffer for the nest was installed on April 5, and the hatching of the eggs on May 23 resulted in an expanded protection area that included the Bypass Road.
On Tuesday, July 7, Cape Hatteras National Seashore reopened walking access to the tip of Cape Point using a shoreline corridor, and also opened an additional .1 mile access for ORVs.
A beach driving permit is required to drive on the Cape Hatteras National Seashore. Although in-person permit sales offices are currently closed on Hatteras and Ocracoke islands, permits are available 24/7 at https://www.recreation.gov/. For more information on options for obtaining a beach driving permit, click here.
For current beach access status and updates, visit the Cape Hatteras National Seashore website at https://www.nps.gov/caha/planyourvisit/conditions.htm.