Cape Point reopens to ORVs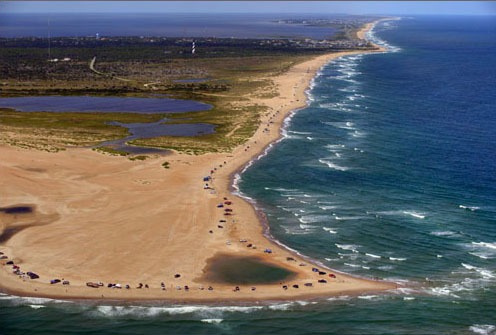 On Thursday, August 5, Cape Point reopened to off-road vehicles (ORVs) and pedestrians after a seasonal closure for bird nesting, per an update from the Cape Hatteras National Seashore.
Cape Point was closed to pedestrians and ORVs earlier in the season due to American oystercatcher chicks on the ground. Those chicks eventually fledged, and while the oystercatcher chicks were in the Cape Point vicinity, least terns came in and created nests, which led to an extended closure of the area.
"Last week, there was a small portion of Cape Point that was reopened to pedestrians via the bypass road. Now, all the closure signs have been removed, and ORVs can go all the way to Cape Point," said Mike Barber, Cape Hatteras National Seashore Public Affairs Specialist.
Cape Point reopened after seasonal nesting closures on July 20 in 2020. Prior to last year, the Point reopened on August 5 in 2019, and September 17 in 2018.
A beach driving permit is required to drive on the Cape Hatteras National Seashore, and permits are available 24/7 at https://www.recreation.gov/. For more information on options for obtaining a beach driving permit, click here.
For current beach access status and updates, visit the Cape Hatteras National Seashore website at https://www.nps.gov/caha/planyourvisit/conditions.htm.