NPS Superintendent to discuss Rodanthe's oceanfront housing at public talk on Wednesday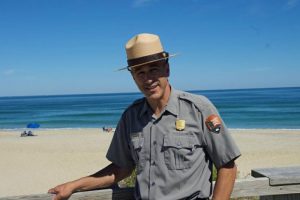 David Hallac, Superintendent of National Parks of Eastern NC, will talk about endangered oceanfront housing in Rodanthe on Wednesday, August 24th at 6:30 pm.
The talk will be held at the Rodanthe-Waves-Salvo Community Building, 23646 NC 12, Rodanthe, opposite the historic Chicamacomico Life-Saving Station.
The RWS Civic Association is sponsoring the talk. All are welcome to attend.