National Seashore Updates for the Week of April 9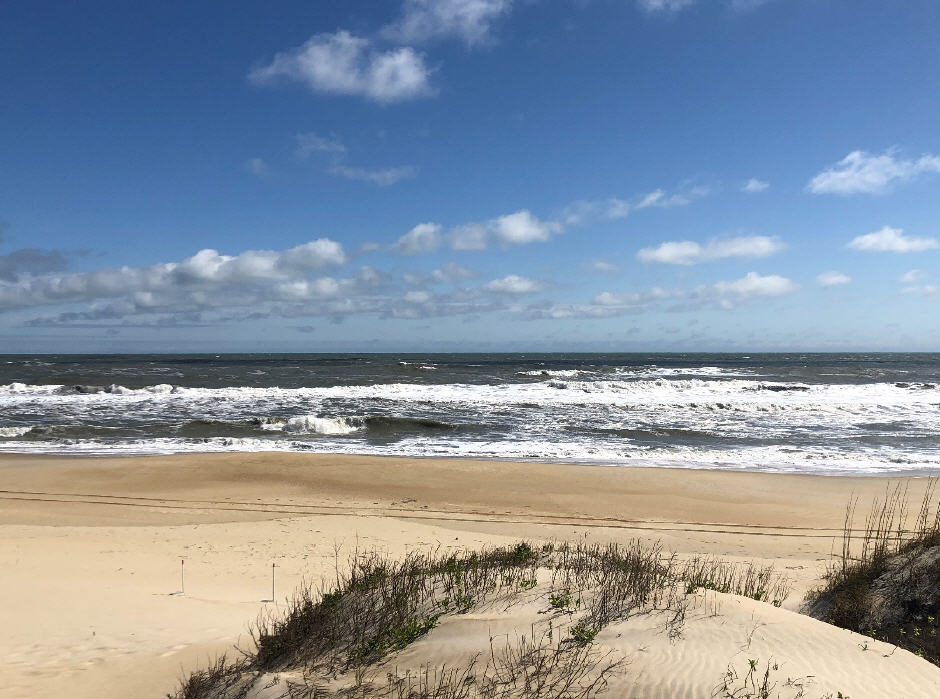 The Cape Hatteras National Seashore (CHNS) announced several recent updates and news items related to recreational activities, closures or cancellations, and seashore conditions on Hatteras and Ocracoke Islands. 
News items and events related to the National Seashore for the week of April 9 include the following:
Seashore Updates
All indoor facilities at Cape Hatteras National Seashore (Seashore) are currently closed in order to minimize the potential spread of COVID-19, consistent with federal, state, and local advisories. As services are limited, the Seashore urges visitors to continue to practice Leave No Trace principles, including pack-in and pack-out, to keep outdoor spaces safe and healthy.
Outdoor spaces remain open for the purposes of activities described under North Carolina's Executive Order 121and Dare County's"Stay Home –Stay Healthy" declaration.
At this time, all beachgoers should not gather in groups of more than 10 people and should practice adequate social distancing. Seashore Rangers are patrolling the beaches to ensure visitors are meeting the President's Coronavirus Guidelines for America.
For current beach access information, go to: http://go.nps.gov/beachaccess. Off-road vehicle permits can be purchased online at www.recreation.gov.ORVs and pedestrians can access Cape Point using the Bypass Road south of Ramp 44.
Beachgoers should use caution in the ocean as no lifeguards are on duty at this time of year.
The start of the 2020 camping season is postponed until further notice.
The start of the 2020 lighthouse climbing season is postponed until further notice.
For National Park Service COVID-19 updates, visit www.nps.gov/coronavirus.