New Organization that will Boost Cape Hatteras National Seashore Launching in April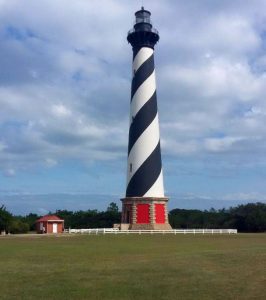 Outer Banks Forever, the new non-profit fundraising partner of the three national parks on the Outer Banks, is gearing up for an official April launch, with an array of smaller projects already planned for 2019.
The organization, which will raise funds and awareness for Cape Hatteras National Seashore, Fort Raleigh National Historic Site, and Wright Brothers National Memorial, utilizes donations and resources to help fill in the gaps for programs and projects that the National Park Service (NPS) orchestrates.
"We're going to be helping [the NPS] fund these projects and programs so they can continue to provide the best of the best in terms of visitors' experiences on the Outer Banks," said Jessica Green, Executive Director for Outer Banks Forever. "Over the past few decades, it's been a growing trend around the country to have nonprofit philanthropic partners for National Parks that help raise money for programs that can't be found other ways."
The organization has been in the works for a little over a year, when National Parks of Eastern North Carolina Superintendent David Hallac noted that the Outer Banks' parks could use a nonprofit partner group. With experience in running similar partner organizations, Green has been busy developing Outer Banks Forever so that it could successfully fulfill this new role.
The organization will start with somewhat small endeavors when it initially launches in April, and there are several new or revitalized projects that are already in the works.
For one thing, Outer Banks Forever is looking at partnering with the Outer Banks Visitors Bureau to install webcams on the lighthouses in order to share the panoramic views with folks who can't make the climb in person.
"Webcams on the lighthouses would provide a new visitor's experience, and would provide a different level of access for people who can't physically climb the lighthouse – they could still see that amazing view from the top," said Green.
In addition, Outer Banks Forever is working on bringing back the "Adopt a Pony" program for the wild Ocracoke ponies, so that visitors could ceremoniously adopt a pony and help provide for its care, feeding and maintenance.
The organization will also help grow the "Love the Beach, Respect the Ocean" public outreach campaign, which raises awareness about rip currents along the Outer Banks via partnerships with the National Seashore and Dare County.
"For the first year, we're focusing on smaller projects, as we are getting our feet wet," said Green. "The park service will let us know what the priority projects are, and we'll also be talking to the community, listening to visitors, and seeing what the NPS staff wants to do in order to generate [ideas] on how we can help."
Outer Banks Forever is also looking for opportunities to fund school field trips, provide internships for college students with the NPS, enlist volunteers, and basically foster both more involvement, and better experiences, for visitors and residents alike.
Funding for these endeavors – the other role of Outer Banks Forever – will be generated from potential grants, corporate partners, individual donors, and a new selection of Outer Banks Forever merchandise which will be available in NPS gift stores.
"We're really excited to be able to support the national park in this way, and from my conversations, I think there are people in the community who are interesting in helping us," said Green. "There have been increases in visitation every year, so we are making sure we can provide for both the visitors' experience, as well as look at what the community needs from and in their parks."
The official April launch will correspond with several events, including an NPS and North Carolina Beach Buggy Association (NCBBA) sponsored beach clean-up, and National Park Week, which is April 20-28.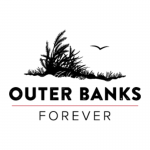 In the meantime, the public can learn a little more about Outer Banks Forever via their website at http://obxforever.org/, and through social media, which includes their Facebook page at https://www.facebook.com/obxforever.
"We are really excited to partner with Outer Banks Forever – an organization that is poised to achieve a new margin of excellence for America's national parks on the Outer Banks," said Superintendent David Hallac.  "They will help the parks preserve resources and meet the needs of an increasing number of visitors."