Nine signs vandalized on beach near Cape Point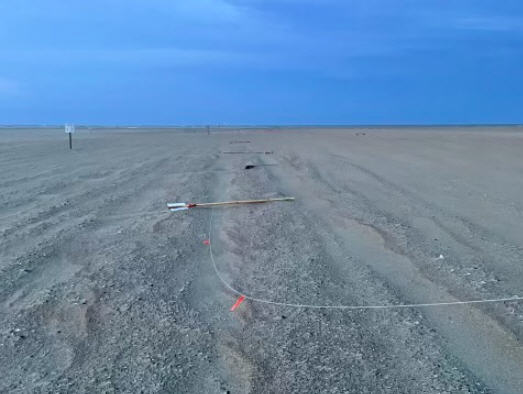 While performing beach patrols on Tuesday morning, May 17, Cape Hatteras National Seashore (CHNS) rangers discovered that nine signs were vandalized near Cape Point in Buxton during the overnight hours.
"We know that the vast majority of beach users abide by resource closures and other beach regulations," stated CHNS in an update. "If you have any information regarding last night's sign vandalism near Cape Point, email caha_public_affairs@nps.gov or call 252-473-2111."
Due to an American oystercatcher nest and least tern breeding activity, some of Cape Point is closed; however, the tip of Cape Point currently remains open via an ORV-only corridor.
During the hours around low tide, a sandbar to the east of the ORV-only corridor is usually available for pedestrian access to the tip of Cape Point. "This adaptive management of the area may not be sustainable if vandalism continues," stated CHNS. "It's also possible that the tip of Cape Point will close once the nest hatches in the coming weeks."
To sign up for text alerts from CHNS on beach access updates, Text CAHAORV to 333111